MOSCOW, February 21 (RIA Novosti) – The Russian military will adopt domestically designed "future soldier" gear this summer, the Defense Ministry said Thursday.
The adoption of the Ratnik gear into service has been repeatedly delayed due to uncertainty over the choice of small arms component, which is likely to include the new Kalashnikov AK-12 assault rifle. The equipment is currently in the final stages of field testing by Russian paratroopers.
Ratnik comprises about 50 components, including firearms, body armor and optical, communication and navigation devices, as well as life support and power supply systems.
© RIA Novosti
Combat gear of Russian soldiers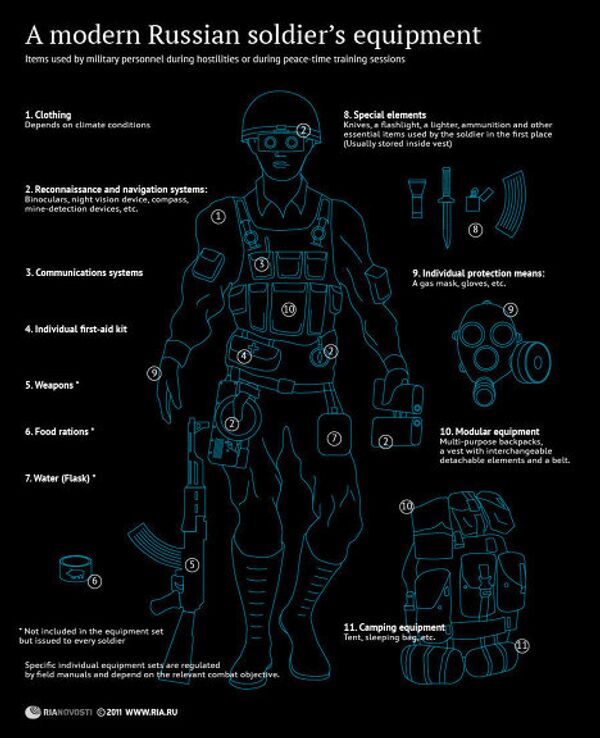 Combat gear of Russian soldiers
Many other nations have similar future soldier equipment programs in progress, including the US Land Warrior, Germany's IdZ, Britain's FIST, Spain's COMFUT, Sweden's IMESS and France's FELIN.