MOSCOW, March 19 (RIA Novosti) – More than 45 percent of Syrian chemical weapons stockpile has been removed from the country, the global chemical weapons watchdog said on Wednesday.
The Organization for the Prohibition of Chemical Weapons said that its joint mission with the UN confirmed that two additional consignments of toxic chemicals were delivered to the Syrian port of Latakia and loaded onto cargo vessels during the past week.
"The latest movements increased the portion of chemicals that have now been removed from Syria for destruction outside the country to more than 45%," OPCW said.
© Sputnik
Elimination of Chemical Weapons in the World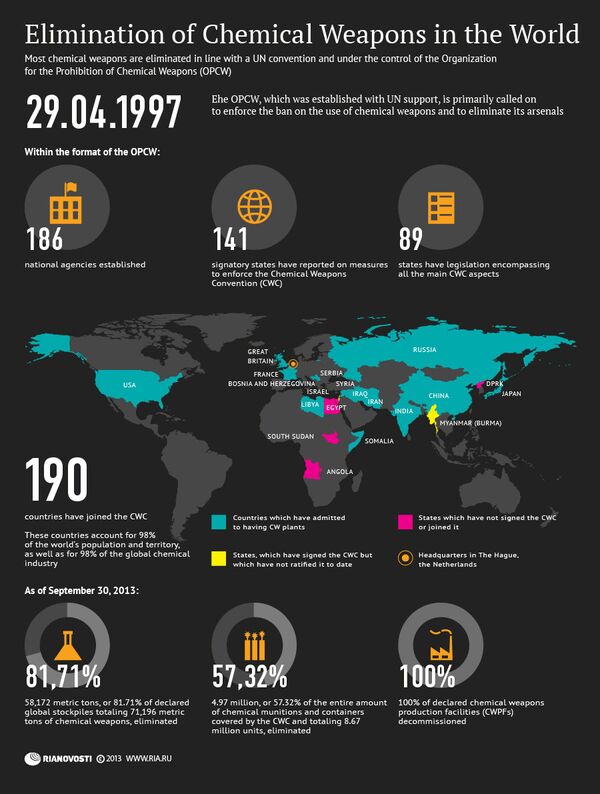 Elimination of Chemical Weapons in the World
The most dangerous material was to have been removed from Syria by December 31, although this deadline was missed as a result of the unstable security situation in the country. It should be destroyed at sea by April, with the rest slated for destruction by June 30.