KIEV, March 20 (RIA Novosti) – Kiev will abandon its post as this year's rotating head of the Commonwealth of Independent States (CIS), a loose Moscow-led association of former Soviet republics, a senior Ukrainian diplomat said on Wednesday.
Yevhen Perebiynis, the head of the Ukrainian Foreign Ministry's Information Policy Department, added that Kiev may reconsider its membership in the organization soon.
Russian Deputy Foreign Minister Vasily Nebenzya expressed regret over the decision, but said it was Ukraine's right to make the choice.
© RIA Novosti
Commonwealth of Independent States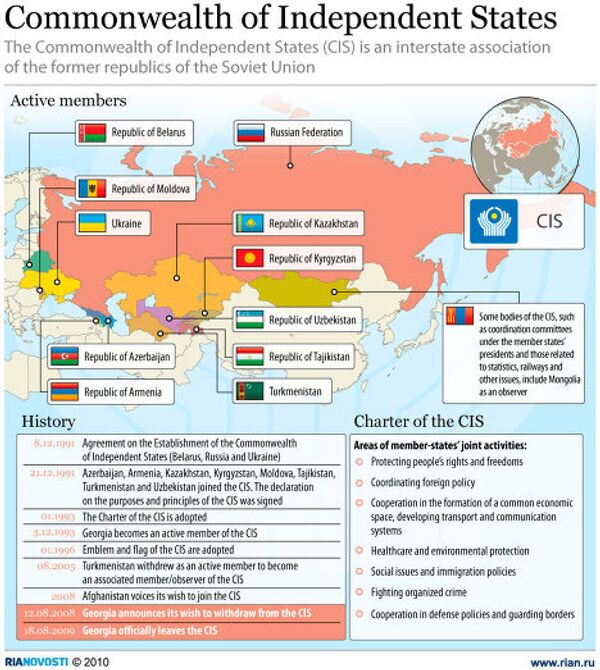 Commonwealth of Independent States
A CIS executive committee official said that under procedural rules, the presidency should go to Minsk. Belarus is currently the co-chair of the organization.
The CIS includes among its members Armenia, Azerbaijan, Belarus, Kazakhstan, Kyrgyzstan, Moldova, Russia, Tajikistan, Turkmenistan, Uzbekistan and Ukraine.