WASHINGTON, November 21 (Sputnik) — The newly elected US Congress will pass resolutions and apply pressure to US President Barack Obama to provide Ukraine with lethal military assistance, US Senator John McCain told Sputnik news in a Friday interview.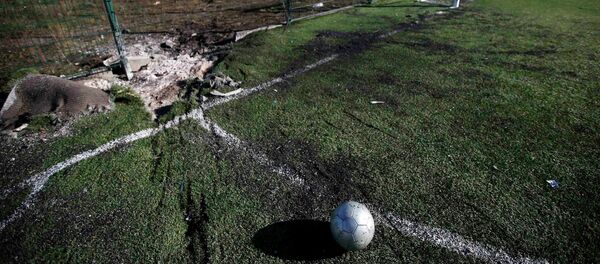 20 November 2014, 12:03 GMT
"We [Congress] will be talking a lot about it. We will pass resolutions. We will put every amount of pressure we can on this recalcitrant administration," McCain said when asked about the Obama administration's ongoing refusal to provide lethal military aid to the government in Kiev.
The Senator, who is expected to assume the chairmanship of the Senate Armed Services Committee in 2015, does not know whether the efforts by Congress will be successful.
Whether the issue creates a major clash between the executive and legislative branches of the US government will "depend on whether they [the Obama administration] will see reality or not," McCain said.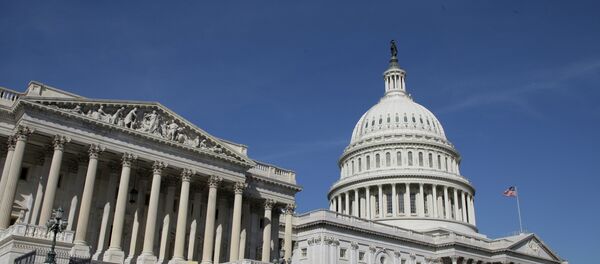 10 November 2014, 23:26 GMT
The politician stressed that the failure to provide military support to the government will have a ripple effect throughout eastern Europe demonstrating that the United States "won't help a country that has been invaded and dismembered, as [Russian President] Vladimir Putin has done to Ukraine."
On Thursday, Russian Foreign Ministry spokesman Alexander Lukashevich said that if the United States does decide to supply lethal weapons to Ukraine, it would be a direct violation of the Geneva Agreements. The possible US arms sales to Ukraine will only fuel tensions in the country hit by a massive civil conflict, Russian Security Council Secretary Nikolai Patrushev added the same day.
During his September visit to the United States, Ukrainian President Petro Poroshenko requested lethal military assistance from the Obama administration. The White House has so far refused any overt programs to arm the government in Kiev.
The Ukrainian conflict escalated in mid-April, when Kiev launched a military operation in the Donetsk and Luhansk regions, where people refused to recognize the new government that came to power after the February coup.
The warring sides reached a ceasefire agreement in September, but have since accused each other of violating the truce. An average of 13 people have been killed every day in eastern Ukraine since the ceasefire came into force, according to the UN.