MOSCOW, November 24 (Sputnik) — A Swiss museum has agreed on Monday to accept a trove of more than 1,000 priceless artworks hoarded during the Nazi era, Associated Press reports.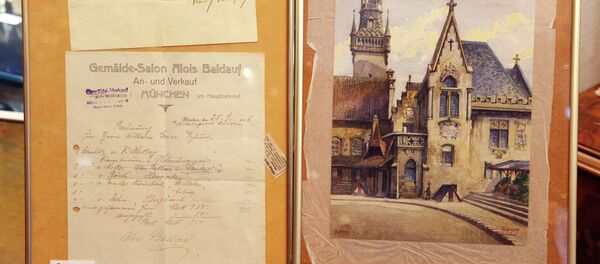 21 November 2014, 19:15 GMT
The decision, announced at a press conference in Berlin, includes paintings and sketches by Pablo Picasso, Mark Chagall, Claude Monet and other masters, discovered by chance in the Munich flat of Cornelius Gurlitt.
Christoph Shaeublin, president of the Board of Trustees at the Museum of Fine Arts in Bern, said the museum will work with German authorities to ensure that "all looted art in the collection is returned" to its rightful owners, according to AFP.
Gurlitt was the son of an art dealer tasked by Adolf Hitler to help plunder artworks from museums and Jewish collectors. He died in May, designating Switzerland's Kunstmuseum Bern as his sole heir.
In 2012, 1,280 works were found in Gurlitt's Munich flat during a routine tax inquiry. More than 300 other works were unearthed in a ramshackle home that Gurlitt owned in Salzburg.
Although he was never charged with a crime, the German authorities confiscated all of the Munich artworks and stored them in a secret location.
Gurlitt had reached an agreement with the German government shortly before his death to help track down the paintings' rightful owners.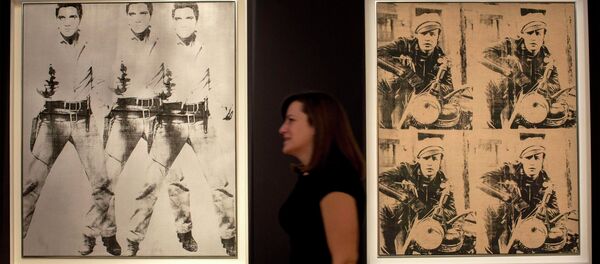 13 November 2014, 08:59 GMT
According to AFP, Gurlitt's anger over his treatment reportedly led him to stipulate in his will that the collection should go not to a German museum but to the Swiss institution.
After six months of negotiations, German Culture Minister Monika Gruetters called the accord struck with the Bern museum "a milestone in coming to terms with our history" under the Nazi regime.
According to the agreement, a task force set up by the government will continue to investigate the background of the art to determine if it was looted and who it was looted from.
German officials said all works will remain in Germany until the task force finishes the procedures. An update on the research is expected "in the course of 2015."
Gruetters said the German authorities are committed to returning the looted artworks to Jewish descendants "as soon as possible, with no ifs, ands or buts."
The World Jewish Congress has warned the museum it risks an "avalanche" of lawsuits if it accepts the collection.