MOSCOW, November 24 (Sputnik) — Groupe Forrest International, a Belgian mining company, was behind the demolition of homes that forced eviction of villagers in 2009 living next to its mining center in the Democratic Republic of Congo (DRC), Amnesty International said in a statement Monday.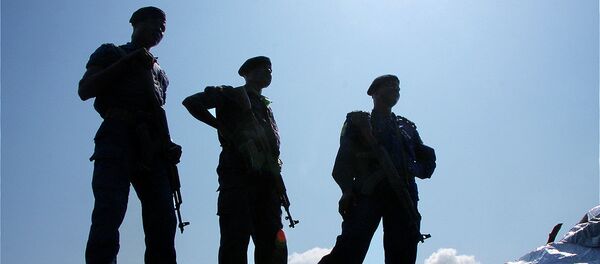 18 November 2014, 02:36 GMT
"The company's subsidiary, Entreprise Général Malta Forrest (EGMF), supplied bulldozers that were used to unlawfully demolish homes and forcibly evict hundreds of people living next to the company's Luiswishi mine in Kawama, Katanga in 2009," Amnesty claimed in the statement, published on its website.
The watchdog issued the statement after it had come into possession of substantial evidence in the form of satellite images, video footage and criminal files.
Before publishing the report on the matter, Amnesty had presented it to Groupe Forrest International, though the company refused to shoulder the responsibility for the events.
"Videos filmed on that day show the destruction of permanent brick houses, with armed police officers removing villagers, including children, from their homes… The demolitions took place over the course of two days — the company was aware that they were occurring and had time to protest against the use of its staff and equipment in the forced evictions; it did not do so," the watchdog claimed.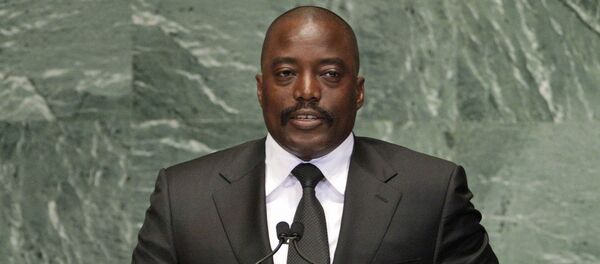 24 November 2014, 18:49 GMT
What is more, the watchdog noted the demolitions and evictions were covered up by the Congolese authorities, who did not allow a government prosecutor to initiate criminal proceedings against those standing behind the deal.
"This is a cover-up by the Congolese authorities. The state has failed its own people by not bringing anyone to justice for these forced evictions and by not ensuring that compensation was paid," Audrey Gaughran, Amnesty's Global Issues Director, was quoted as saying in the same statement.
Through the statement, the organization urged Groupe Forrest International to compensate the people of Kawama for the damage suffered. It also called on the Congolese government to bring to justice those complicit in the demolitions and evictions.