MOSCOW, November 25 (Sputnik) — Asia-Pacific markets edged up Tuesday after Japan's stocks advanced and the news of China's sudden easing, while oil prices decreased in view of an upcoming OPEC meeting, which may not engender any significant cuts in global oil output.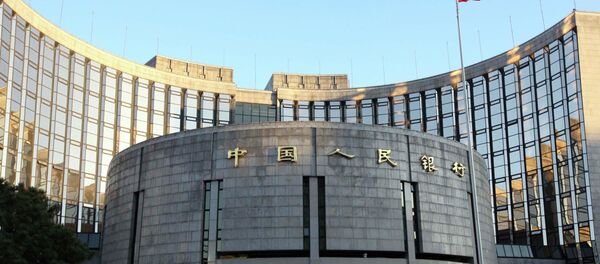 24 November 2014, 07:46 GMT
The MSCI index of top Asia-Pacific shares, excluding Japan, slid 0.34% as yesterday's advance on news of the Chinese stimulus wears out. Hong Kong's Hang Seng Index is also down, by 0.25%, with futures almost unchanged during the latest trading session, as indicated by Bloomberg
data
. Australia's S&P/ASX 200 decreased by 0.5% as many enterprises listed in the index have most of their operation in mainland China. Taiwan and Thailand remain flat, slightly down by 0.07% and 0.06%, respectively.
On the contrary, Japan is rallying, neglecting the visible threat of the yen's appreciation, as Nikkei adds 0.29% and TOPIX is 0.88% up; the most significant advance is shown by Tokyo Stock Exchange MOTHERS Index, edging up by 2.69%. This boost is partially due to yesterday's national holiday in Japan, rendering all stock exchanges closed; therefore Japanese stocks are building up today on Friday's sudden Chinese stimulus.
Singapore's Straits Times index is up a mere 0.06%, as the nation's third quarter annualized growth accelerated to 3.1%.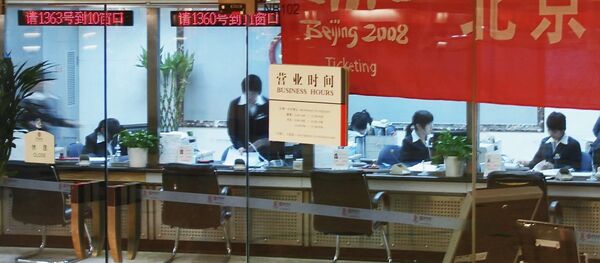 23 November 2014, 15:00 GMT
Beijing is ready to add more stimuli, and today Mainland China's government initiated another policy move, lowering interest on short-term money. This is clearly an effort to aid the liquidity-starved mainland economy as many enterprises are experiencing funding shortages.
"More monetary policy easing in China and Europe are helping the market," said Stephen Halmarick of Sydney-based Colonial First State Global Asset Management as quoted by Bloomberg. "Government policy actions are going to be supportive for risk assets like equities."
However, as the ECB may or may not introduce full-scale easing measures early in December, more skeptical voices say that monetary stimuli in China and Europe will not necessarily contribute to global economic growth.
"They're not about… to launch a massive further stimulus program, and therefore markets shouldn't expect a big bang at the upcoming December meeting a few weeks from now," said Jacob Funk Kirkegaard of Peterson Institute for International Economics as quoted by Investor's Business Daily.
Bernard Baumohl of Economic Outlook Group said that full-scale monetary stimulus, if implemented, has to be deeper and more comprehensive than the currently anticipated measures. In his opinion, more interest rate cuts will be necessary.
"I don't think we ought to rush to any kind of optimistic conclusion that the cut in the interest rates in China will spur growth sufficiently to satisfy Chinese leaders," Baumohl told Investor's Business Daily.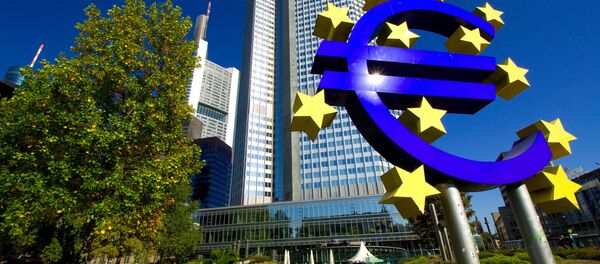 25 November 2014, 08:33 GMT
European markets are expected to grow slightly at the opening today, with the UK's FTSE 100 flat to 0.1% up, German DAX and French CAC 40 edge 0.2% higher. Across the Atlantic, both Dow Jones and S&P 500 updated their record highs at the closing Monday, up 0.04% and 0.29%, respectively. NASDAQ added 0.89%.
Oil prices slid on speculation around the upcoming OPEC meeting. The largest oil exporters are not expected to agree upon major production cuts as Saudi Arabia is reluctant to lose its market share to non-OPEC oil producers like the US, Norway, Mexico, or Russia. US oil production is at its highest in more than three decades, and traders expect OPEC to announce minimum production cuts, if any. Even in case cuts are introduced, Iran, Iraq and Libya will be allowed to keep their output volumes "because they are already pumping less than they're able to," Abhishek Deshpande of the London-based Natixis told Bloomberg.
US oil was down Monday to $75.75 per barrel; Brent slid 0.3% to $79.42 per barrel.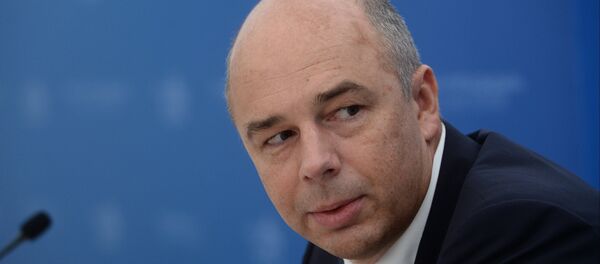 24 November 2014, 07:49 GMT
Russia, struggling with its oil-dependent economy, has been trying to persuade OPEC to cut production, hinting it could decrease its own oil output. However, yesterday Russia's energy minister Alexander Novak said his country has not decided to cut oil production yet. In his opinion, there is little chance OPEC would cut supply.
Russia's MICEX Index was down 0.54%, while the US dollar added 1.01% against the ruble to 45.2894 and the euro added 10.06% against the ruble to 56.3069, despite the euro being weaker against most currencies including the dollar, which, in turn, stumbled in Asia-Pacific.