MOSCOW, November 26 (Sputnik) — Samsung Electronics introduced on Tuesday its EYECAN+ mouse, allowing people with disabilities to make and edit documents by means of eye movements, the company said in a statement on its official blog.
The brand new EYECAN+ works wirelessly at a 60-70cm (23.6-27.5 in.) distance from the monitor. First-time users will only need calibration to use the gadget since each user's eye characteristics will be remembered by EYECAN+.
© RIA Novosti
Samsung Galaxy S4 and Its Rivals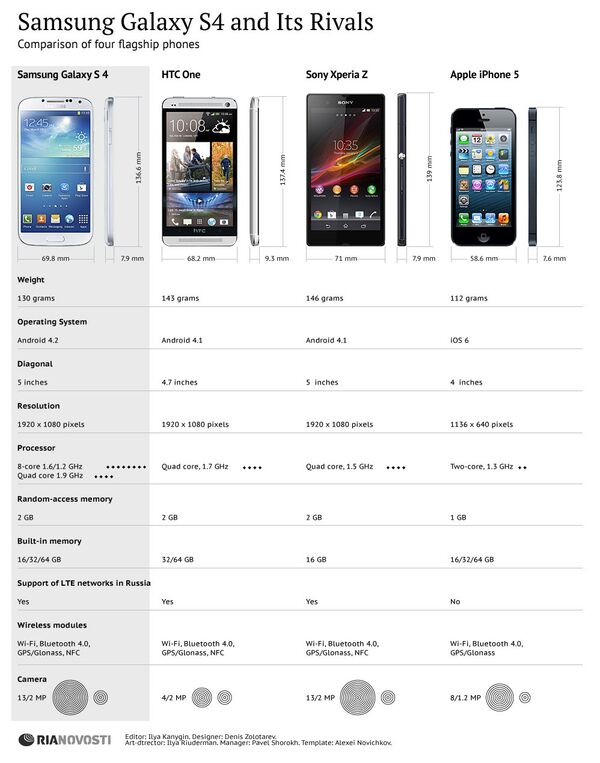 Samsung Galaxy S4 and Its Rivals
With the help of eye movements, the user will be able to run 18 commands, including "copy", "paste", as well as "scroll" and "zoom in."
According to SiJeong Cho, Vice President of Community Relations at Samsung Electronics, the company will not commercialize the eye mouse.
"EYECAN+ is the result of a voluntary project, initiated by our engineers, and reflects their passion and commitment to engage more people in our community," Cho said.
Samsung will launch a limited series of EYECAN+ to give away to charity organizations, while the technology and design will be available to companies that would be interested in commercializing the eye mouse.
The first version of Samsung's eye mouse was produced in March 2012. The second-generation EYECAN+ has been significantly upgraded by Hyung-Jin Shin, a graduate student in computer science at Seoul's Yonsei University.