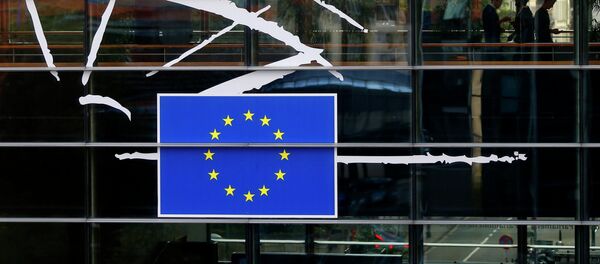 18 November 2014, 14:20 GMT
MOSCOW, November 26 (Sputnik) — Western sanctions against Russia over its alleged involvement in the Ukrainian crisis will not be lifted as long as the situation in eastern Ukraine remains tense, German Chancellor Angela Merkel said Wednesday.
"The situation in Luhansk and Donetsk remains far from armistice. Therefore, economic sanctions have been and still are inevitable," Merkel told German lawmakers.
According to the chancellor, Germany and the European Union want to see a sovereign and territorially intact Ukraine.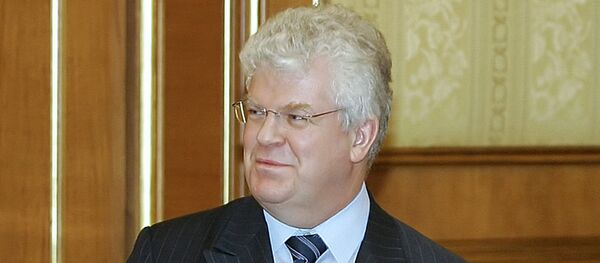 20 November 2014, 14:24 GMT
"The Russian approach breaks international law and questions the international order," she said, claiming that Moscow is "violating the territorial integrity of Ukraine, despite the fact that Russia, together with the United Kingdom and the United States, committed to preserving this territorial integrity in the 1994 Budapest Memorandum."
The chancellor stressed the importance of complying with the Minsk agreements and stated that she, alongside German Foreign Minister Frank-Walter Steinmeier, used every opportunity to engage in talks with the Russian delegation at the recent G20 summit in Brisbane.
"This conflict cannot be solved by war," she underlined, adding that "we will try all ways of negotiating with Russia in order to reach a diplomatic solution."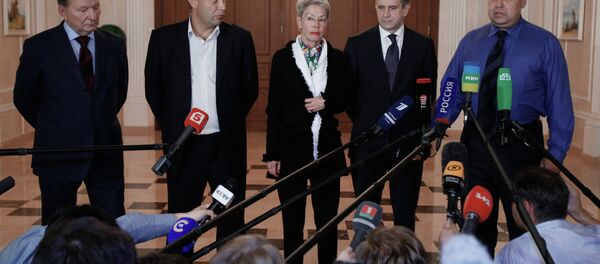 25 November 2014, 19:07 GMT
The conflict in Ukraine's eastern regions escalated in mid-April when Kiev launched a military operation against independence supporters in the Donbas. The conflicting sides reached agreed on a ceasefire at a meeting of the trilateral Contact Group on Ukraine on September 5 in Minsk and adopted a memorandum specifying the implementation of the ceasefire at another Contact Group meeting on September 19. Both sides have subsequently accused each other of violating the truce.
Over the past few months, the European Union, the United States and a number of their allies have imposed several rounds of sanctions targeting Russia's banking, energy and defense sectors, as well as a number of high-ranking officials over Moscow's alleged involvement in the Ukrainian crisis. Russia has repeatedly denied the claims.