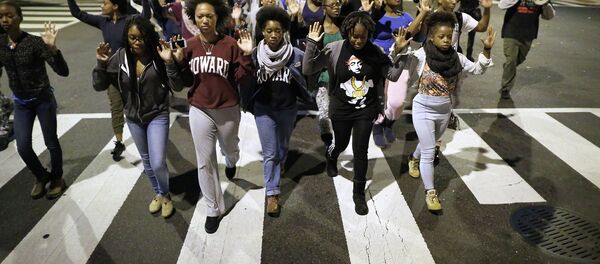 27 November 2014, 03:21 GMT
MOSCOW, November 27 (Sputnik) — In light of the ongoing protests over the decision not to charge a policeman who killed a black teenager in Ferguson,
Missouri
, the US government should act against the abuse of power and use of lethal force by the police officers, Amnesty International USA said Thursday in a statement.
"The US government must do more to ensure policing practices nationwide are brought into line with international human rights standards, including the use of lethal force, and to address systemic racial discrimination," the statement read.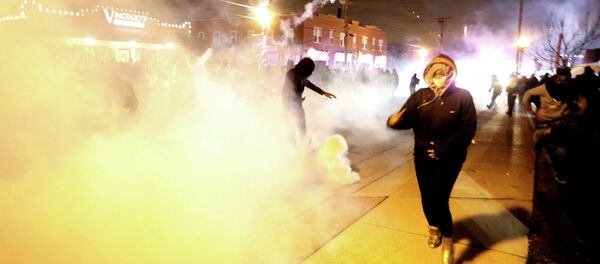 26 November 2014, 23:58 GMT
"The Department of Justice has failed to collect accurate, comprehensive national data on police use of force, including the numbers of people killed or injured through police shootings or other types of force," the statement continues.
On Monday, a grand jury decided not to indict Darren Wilson, a white police officer who shot and killed African-American teenager Michael Brown while off duty in the St. Louis suburb of Ferguson on August 9.
Brown's killing sparked weeks of often-violent protests in the city and across the country. A new wave of protests erupted Monday following the grand jury's decision. Police have been criticized for using heavy-handed tactics to quell the protests.
According to local media outlets, over the last two days, at least 24 people have sought professional medical help in St. Louis, Missouri, where the latest protests erupted.