MOSCOW, November 27 (Sputnik), Daria Chernyshova — Amnesty International USA is gathering data on the abuse of power and the use of lethal weapons by US police officers in Ferguson, Missouri, after the protests resumed, and will then pass on its recommendations to the Department of Justice, Amnesty's press office told Sputnik Thursday.
"We are still gathering data on the ground following the verdict, and have not made any formal further recommendations to the DOJ since last month," Deputy Press Secretary of Amnesty International USA, Robyn Shepherd told Sputnik.
Amnesty has deployed a team of human rights observers to Ferguson in order to monitor protests and law enforcement response to the unrest that kicked off earlier this week following a grand jury's decision Monday not to indict Darren Wilson, a white police officer who fatally shot Michael Brown, an unarmed African-American teenager, in the St. Louis suburb of Ferguson on August 9.
The human rights organization recommends a revision of Department of Justice guidelines to law enforcement agencies on how protest policing is carried out in order to ensure that officers comply with international human rights obligations and international standards on policing.
"The U.N. Code of Conduct for Law Enforcement Officials and the U.N. Basic Principles on the Use of Force and Firearms by Law Enforcement Officials must be the guiding principles underpinning all operations before, during and after demonstrations," Amnesty said.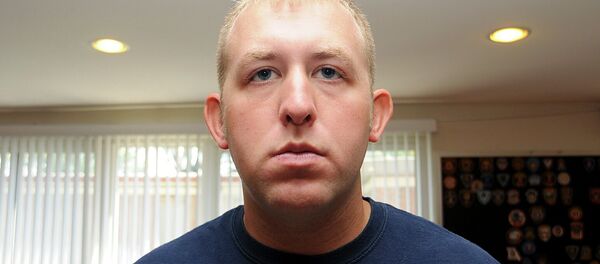 26 November 2014, 04:45 GMT
Moreover, the Department of Justice "should ensure that all allegations of human rights violations by police officials during the protests in Ferguson, Missouri are investigated effectively, impartially and promptly, including unlawful use of force, arbitrary arrest and detention; as well as the failure to protect peaceful protesters from counter-protesters."
Amnesty has urged that all those found responsible are held accountable, including commanding officers, and that victims are provided with full redress.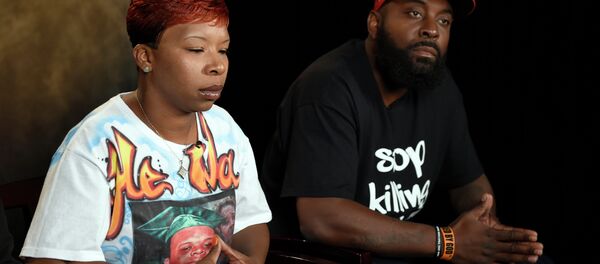 27 November 2014, 14:13 GMT
So far Amnesty's team on the ground has found clear evidence of the use of tear gas, banned as a chemical weapon in warfare.
The killing of African-American teenager Brown's sparked weeks of often-violent protests in the city and across the country. A new wave of protests erupted Monday following the grand jury's decision. Police have been criticized for using heavy-handed tactics to quell the protests.
According to local media outlets, over the last two days, at least 24 people have sought professional medical help in St. Louis, Missouri, where the latest protests erupted.