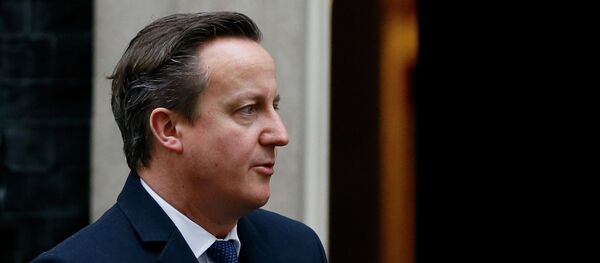 28 November 2014, 09:52 GMT
MOSCOW, November 28 (Sputnik) — British Prime Minister David Cameron set out plans on Friday to return net migration in the United Kingdom to 1990s levels and to curb benefits for migrants from the European Union.
"So we set a clear target: to return net migration to 1990s levels when even though we had an open economy, proper immigration controls meant immigration was in the tens of thousands, not hundreds of thousands…So we took action to cut numbers and tackle abuse on every visa route for those coming to Britain from outside Europe. We imposed an annual cap on economic migration of 20,700," Cameron said in a televised speech on BBC.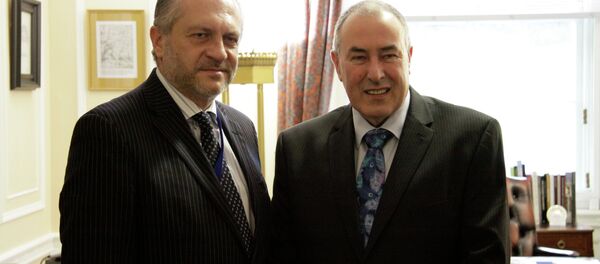 24 November 2014, 17:23 GMT
Cameron added that one of his major aims is to lower migration from the European Union by banning foreign jobseekers claiming benefits.
"We've scrapped housing benefit for EU jobseekers. And we have limited benefits claims to three months for those EU migrants who have no prospect of a job. But now we are going to go further," he said.
Cameron stated that, if re-elected as British Prime Minister, he will impose further actions aimed at curbing migration, adding that he will seek legislation that requires EU jobseekers to find work within 6 months of their arrival, or they will be required to leave the United Kingdom.
Cameron acknowledged that the British economy largely depends on immigrants, as thousands of people from all over the world work in the UK banking and medical sectors, adding that "we have always understood that our national greatness is built on our openness." He further stated that the United Kingdom now needs to educate and train young Britons to reduce the country's dependency on immigrants.
The UK Department for Work and Pensions (DWP) discloses that out of 5.3 million people claiming working age benefits in February 2014, 395,000 were foreign nationals, almost half of whom came from the European Union. The DWP also noted that almost 12 percent of Jobseeker Allowance claimants were non-UK nationals, and just under half of those same claimants were from the European Union.
UK Should Not Leave EU, But Major Reforms in Bloc Needed
The United Kingdom should remain in the European Union, but London will push for reforms in the 28-member bloc, British Prime Minister David Cameron said in a televised speech on the BBC on Friday.
27 October 2014, 19:36 GMT
"Those who say we would certainly be better off outside the EU only ever tell you part of the story… If you elect me as Prime Minister in May, I will negotiate to reform the European Union, and Britain's relationship with it. This issue of free movement will be a key part of that negotiation. If I succeed, I will, as I have said, campaign to keep this country in a reformed EU," Cameron stated.
Cameron added that if the United Kingdom decides to secede from the European Union, it would lose access to the single market instantly, as well as the right to live elsewhere in the bloc for the 1.3 million British citizens who currently live and work in other EU countries.
"It will be argued that freedom of movement is a holy principle – one of the four cardinal principles of the EU, alongside freedom of capital, of services and of goods – and that what we are suggesting is heresy. To which I say: hang on a moment. No one claims that the other three freedoms have yet been fully implemented. Far from it," he said.
"And freedom of movement itself is not absolute. There are rules for when new Member States join the EU precisely to cope with excessive numbers. So why can't there be steps to allow Member States a greater degree of control, in order to uphold a general and important principle, but one which is already qualified?" Cameron added.