MOSCOW, December 1 (Sputnik) — Israeli Prime Minister Benjamin Netanyahu is expected to decide in the near future whether to reconcile differences, plaguing the coalition government, or announce early elections, Reuters reports, citing one of Netanyahu's advisers.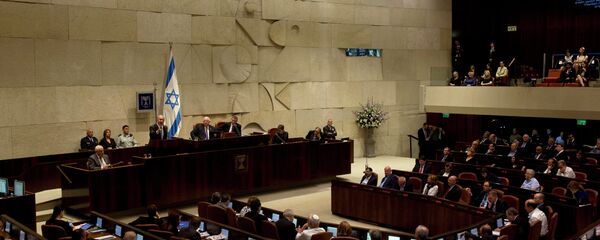 24 November 2014, 14:06 GMT
"In the coming days, Netanyahu is going to find out whether he can govern within the current coalition," Nir Hefetz told Army Radio, as quoted by Reuters. "If he reaches the conclusion he can run Israel the way he sees fit in this government, then he will continue. If not, he will return the mandate to the voter because that is his responsibility," the adviser to the Israeli prime minister explained.
The main points of contention are next year's budget, policy towards Palestinians in Jerusalem, the collapsed peace talks and construction of Jewish settlements in the West bank. The tensions within the coalition mounted just over a week ago, when the majority of ministers supported a controversial bill to define Israel as a Jewish state despite fierce opposition from the centrist Yesh Atid and Hatnuah parties. Critics say the legislation goes against the democratic values of the country and will alienate Israel's Arab population.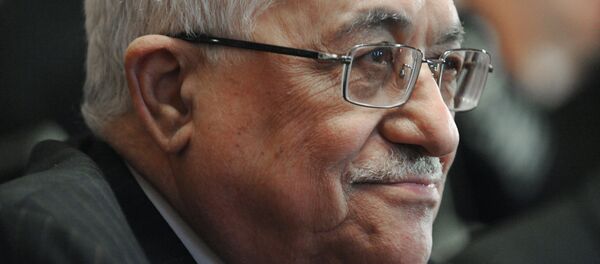 29 November 2014, 19:03 GMT
On Monday, Netanyahu will hold talks with the leader of the far-right Jewish Home party, Naftali Bennett, who serves as the minister of the economy, and with Yair Lapid of Yesh Atid, who is Israel's finance minister at the moment. A meeting with Livni, who heads Hatnuah, is scheduled for Tuesday.
"The coalition will only survive if I can govern," Netanyahu reportedly told a selected few on Friday, as quoted by the Jerusalem Post. "I'm not sticking to my chair. I was chosen to run the country and the nation as I see fit, but I can't run the country this way," he added, blaming Yesh Atid and its leader for the possible breakup of the coalition. "If Yesh Atid and Lapid continue their irresponsible behavior, it will be right to go back to the voters," Netanyahu said.
Currently, the elections are set to be held in 2017.