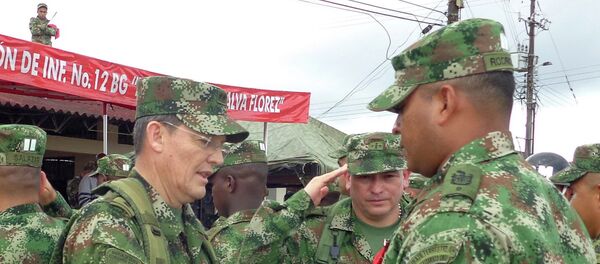 24 November 2014, 13:35 GMT
MOSCOW, December 1 (Sputnik) — FARC, the Revolutionary Armed Forces of Colombia, has released General Ruben Alzate and other military personnel, captured earlier this month.
"The Revolutionary Armed Forces of Colombia handed over General Ruben Alzate and his companions — an army corporal and military lawyer — to a humanitarian mission led by the International Red Cross early Sunday morning [November 30]," the Associated Press reported.
The captives were transported to a military base, located near Medellin city, then the general and his companions travelled to re-unite with their families.
It is worth mentioning that the kidnapping of General Alzate, a US-trained counterinsurgent expert, caused the suspension of steady peace negotiations between Colombia's government and the rebels.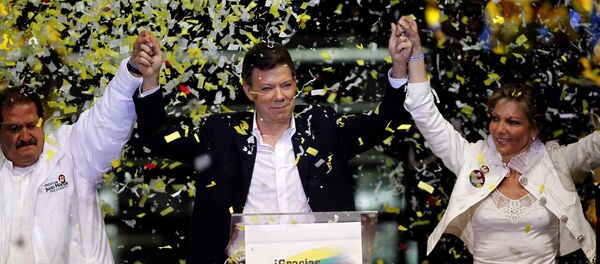 17 November 2014, 08:57 GMT
The 55-year old general was caught by the FARC insurgents when he met with villages "in rebel-infested territory," on November 16, being "dressed in Bermuda shorts, unarmed and without bodyguards," Time magazine pointed out. The media outlet qualified the general's actions as "the tactical error of a raw recruit, not a Colombian army general who is a former top commander of the military's anti-kidnapping unit." Thus far, it was unsurprising that Alzate was captured by "Marxist guerrillas" and "hauled into the jungle," Time underscored.
In response, Colombian President Juan Manuel Santos ordered to suspend peace talks with the FARC in Havana, Cuba, aimed at ending of Colombia's military conflict, which started in 1964. "Determined not to scuttle two years of slow but steady progress, the rebels dispatched one of their top commanders… to oversee the handover deep inside the jungles of western Colombia," the Guardian emphasized.
Although President Santos insists that the release of General Alzate "helps to create a favorable atmosphere for the continuation of talks," the FARC leadership seems to be dissatisfied with the Colombian government's actions.
"We can't be in the hands of the government, which decides when to suspend and when to reopen the negotiations. There is no set date as yet for the talks to be resumed," FARC delegate Jesus Santrich told Venezuelan channel Telesur as quoted by the BBC.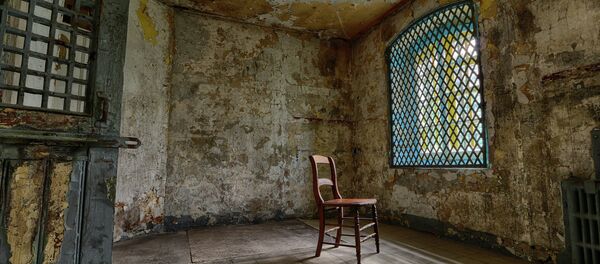 10 November 2014, 15:22 GMT
Moreover, the rebels urged Bogota to "redesign" the two-year-old peace talks, which have been put under threat since the Colombian government rejected FARC's calls for a bilateral ceasefire.
"We can't let the peace process that has reached such an advanced state, where key issues are being discussed, be subject to such rushed, thoughtless actions. Let's leave behind the incoherence of talking about reconciliation and victims' rights without putting out the gunfire or stopping the neoliberal policies responsible for generating misery," the rebels' Havana statement says as cited by the Associated Press.
However, Juan Manuel Santos believes that the best way of resolving the 50-year-old conflict that has resulted in the deaths of 200,000, is "to maintain military pressure," the media outlet stresses.