MOSCOW, December 1 (Sputnik) – Russia is on track to fulfill all of its obligations signed under the Organization for the Prohibition of Chemical Weapons (OPCW), after having destroyed 84.5 percent of its chemical weapons stockpile, chairman of the State Commission on Chemical Disarmament Mikhail Babich said on Monday.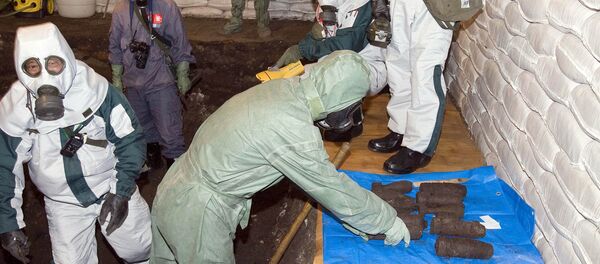 1 December 2014, 10:29 GMT
"As of today, the Russian Federation has destroyed 33,764 tons of chemical weapons, which accounts to 84.5 percent of the entire declared stockpile. To date, stockpiles of chemical weaponry at two sites 'Gorny' in the Saratov District and 'Kambarka' in the Udmurt Republic have been eliminated. In 2015, it is planned to eliminate chemical weapons in four other sites," Babich said, speaking at the 19th session of the OPCW Conference of the States Parties today.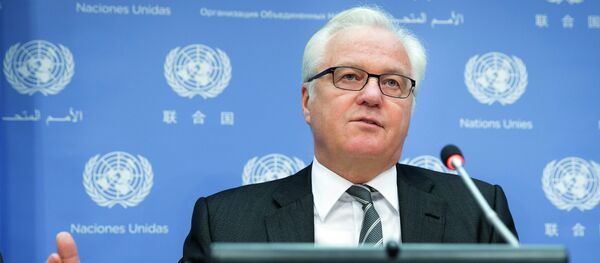 19 November 2014, 20:32 GMT
According to Babich, by the end of 2015, the total amount of chemical weapons destroyed will be around 36,500 tons or 91.2 percent of all chemical weapons, classified as the first category (lewisite, sulfur, nitrogen mustard and all binary nerve agents). The complete elimination of all chemical weapons at the Kizner site is expected to take place no later than December 31, 2020.
Babich further said in his report that Russia was fully focused on a consistent and full implementation of its obligations under the OPCW convention.
Russia "takes and will take necessary measures to complete the elimination of all stockpiles of chemical weapons as soon as possible", Babich said.