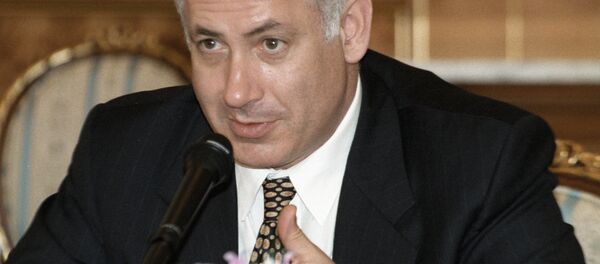 3 December 2014, 06:51 GMT
MOSCOW, December 3 (Sputnik) — The heads of the Israeli parliamentary factions have agreed to hold early parliamentary elections in Israel on March 17, 2015, Haaretz newspaper reports.
The information has been confirmed by Eran Sidis, a spokesman for Knesset speaker Yuli Edelstein of the right-wing Likud party. "After consultations between different parties, it has been decided to hold elections on March 17," Eran Sidis told AFP.
Members of the Knesset are expected to formally approve the date late on Wednesday when they vote to dissolve the parliament.
27 November 2014, 17:00 GMT
Earlier on Wednesday, Israeli Prime Minister Benjamin Netanyahu announced he fired two senior members of his coalition government, Finance Minister Yair Lapid (Yesh Atid) and Justice Minister Tzipi Livni, for opposing his policies. Lapid is the leader of the centrist Yesh Atid party, Livni head centrist Hatnuah.
Netanyahu called snap elections to receive a clear mandate to lead the country.
Netanyahu's government has been plagued by conflict for months, including the next year's budget, the collapsed US-sponsored peace talks, rising tensions between Israelis and Palestinians in Jerusalem among other issues.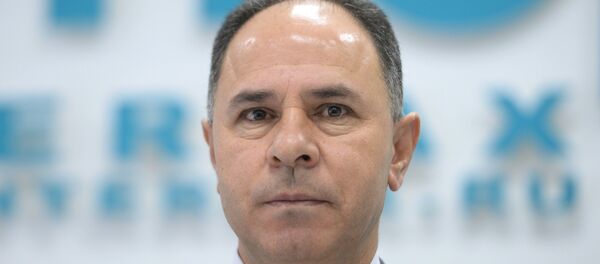 2 December 2014, 09:30 GMT
Two major points of contention are Lapid's signature initiative to introduce a zero percent value-added tax on first home purchases, which Netanyahu did not support and a Likud-sponsored bill to define Israel as a Jewish state. Yesh Atid and Hatnuah have opposed Netanyahu's version of the legislation, claiming it goes against the democratic values of the country and will alienate Israel's Arab population.
Netanyahu's right-wing Likud party is likely to win snap elections, according to a recent poll, conducted by Channel 2 television. If so, Netanyahu will head the next government.
Israel held previous general elections in 2013.