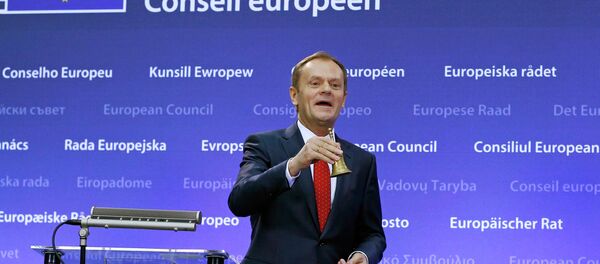 1 December 2014, 13:02 GMT
BRUSSELS, December 3 (Sputnik) — Newly-appointed European Council President Donald Tusk has accepted Chinese President Xi Jinping's invitation to attend the 2015 EU-China Summit, Tusk's press statement following the phone conversation with the Chinese leader said Wednesday.
"I was pleased to accept President Xi's invitation to visit China," the statement read, noting the importance of strengthening strategic relations with China for the sake of the European Union, China and the entire world.
According to the European Council's press release, the parties have also discussed the "importance of territorial integrity, which is particularly important in the context of Ukraine."
On Monday Donald Tusk took over the European Council presidency from Herman Van Rompuy, who had held the post from December 1, 2009.