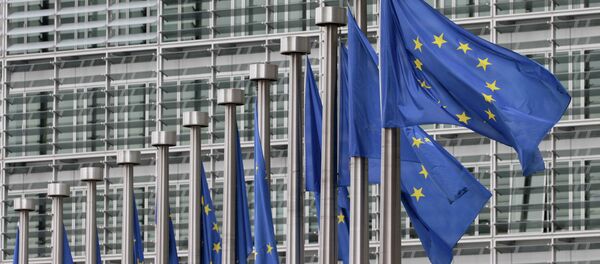 18 November 2014, 15:10 GMT
MOSCOW, December 3 (Sputnik) — Ireland has still a long way to go before it sees an economic upturn, Irish Minister for Business and Employment Gerald Nash stated Wednesday.
"Many people are not yet feeling the effects, and with unemployment still close to 11 percent we have a long way to go," Nash said as quoted by the Irish Times.
He added that the economic recovery was not "being felt in the pockets of everyone in the country as yet."
Nash made the statement after the Central Statistics Office (CSO) of the Irish government issued a report on Wednesday which showed that the rate of unemployment was still high (10.7 percent) in November despite a slight (0.2 percent) decrease.
According to the release, the number of unemployed in Ireland decreased in November by 4,100. Of the 4,100 people who found employment in the months running up to November 2,500 were males and 1,600 females.
The Irish economy showed the first signs of a slowdown in 2007 and the 2008 global financial crisis had a colossal impact. Despite attempts to revive the economy, unemployment remains high. The CSO estimates reveal that unemployment in Ireland stood at 4.7 percent in 2007, rising to 14.7 percent in 2012, a massive 10-percent increase. In 2013, the number of jobless in the country was 13.1 percent, according to the CSO.