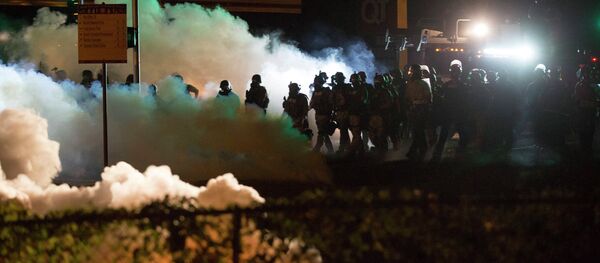 25 November 2014, 09:32 GMT
MOSCOW, December 4 (Sputnik) — The use of non-lethal weapons for law enforcement and asymmetric warfare over 2014-2020 is anticipated to rise, due to a likely increase in mass popular demonstrations and public unrest, a study by California-based consultancy Grand View Research announced.
Non-lethal weapons will be used more often because of an increase in popular demonstrations, uprisings and unrest across the globe, the study revealed as quoted by PRWeb on Wednesday, adding that government law enforcement will constitute the primary demand for the new technologies.
The non-lethal weapons market is expected to be championed by governmental procurement of raw material as well as research and development over the forecast period. The need for non-lethal crowd dispersal weaponry such as tear gas, water cannons and malodorants is expected to rise, as well as the need for self-defense weapons such as pepper sprays.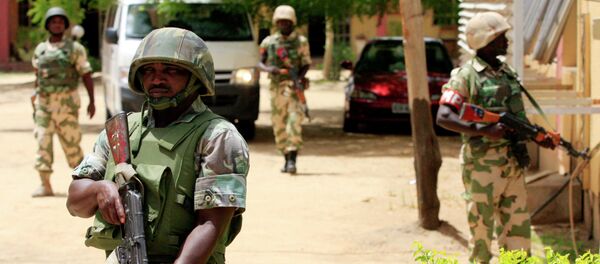 20 November 2014, 19:25 GMT
The leaders in spending on non-lethal weapons are forecast to be North America and Europe, with Russia and the US providing especially high growth potential in the market. Increased riots in Asia Pacific regions could also be a catalyst for augmented spending on non-lethal weapons over the next six years.
Key participants in the weapons industry are General Dynamics Corporation, BAE Systems PLC, Nonlethal Technologies Inc, Textron Systems, Moog Inc, Boeing Company, Taser International, Fiocchi and Intelligent Optical Systems Inc.