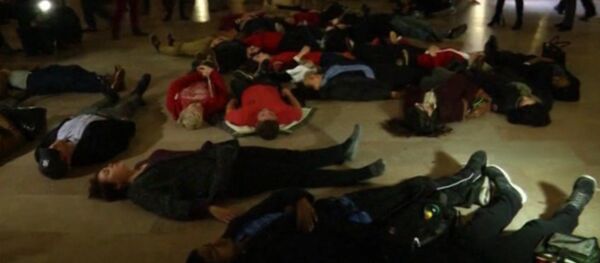 4 December 2014, 13:48 GMT
WASHINGTON, December 5 (Sputnik) – The US justice system is a long way from ensuring that all members of the American society are treated equally,
New York
Congressman Charlie Rangel has told Sputnik.
"We [the Unites States] are a long way from having to pick cotton in the cotton fields, but we're a long way from being treated as equals in American society," Rangel said Thursday, commenting on the recent incidents of law enforcement officials using lethal force against African-American citizens.
"…it is going to be a change in people's thinking in recognizing that some of these examples are too atrocious," Rangel added, predicting, that the US federal government is going "to point out ways we can find justice rather than to have these horrendous decisions being made".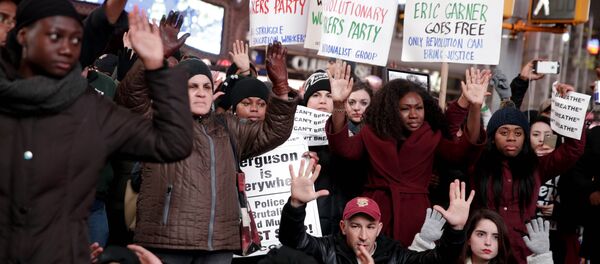 4 December 2014, 12:59 GMT
A New York grand jury decided on Tuesday not to indict police officer Daniel Pantaleo responsible for the death of Eric Garner, an African-American, who died from suffocation after Pantaleo put him in a chokehold in July.
The decision in New York came two weeks after a grand jury in Missouri announced there would be no indictment of officer Darren Wilson, who fatally shot unarmed African-American teenager Michael Brown in Ferguson in August.
The US Department of Justice has said that it will be conducting its own review of the grand jury decisions in the coming period.
Both of the grand jury decisions have led to rallies and demonstrations in various US cities.