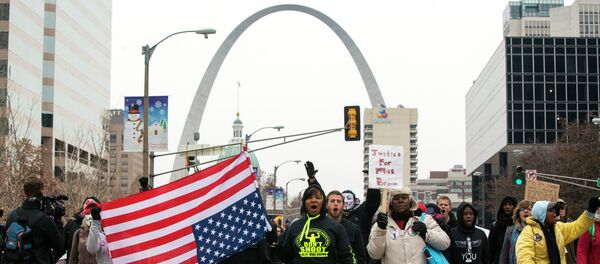 5 December 2014, 03:34 GMT
MOSCOW, December 5 (Sputnik) — Boston Police Commissioner William B. Evans praised his police department on Friday for showing "restraint and professionalism" and making only two arrests as a tree-lighting ceremony in the city transformed into major protests.
"The restraint and professionalism exhibited by all my officers and our law enforcement partners during tonight's peaceful demonstrations were exceptional. Boston Police made just two arrests and no injuries were reported. I am truly proud to lead such a great Department," Evans said in a statement published on the Boston Police's official website.
"I also want to acknowledge and thank the public for their patience and understanding with the necessary road closures and driving restrictions. These are done in the interest of keeping everyone safe and tonight we did just that. I truly appreciate your cooperation," he added.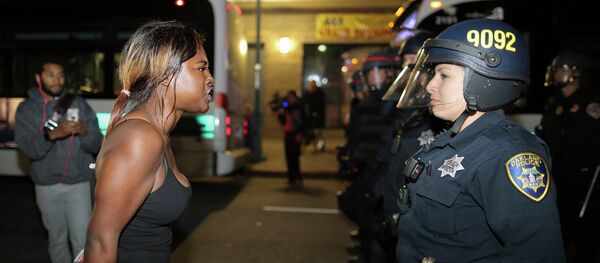 3 December 2014, 04:07 GMT
Thousands of protesters gathered in Boston late Thursday to protest a New York grand jury's decision not to indict white police officer Daniel Pantaleo for the
death of African-American Eric Garner
.
Garner, who suffered from asthma, died from suffocation after being put in chokehold by Pantaleo during an arrest in July. A video of the incident was recorded by a bystander and went viral on the internet.
Protests over the jury's decision took place in a number of US cities and followed a string of similar demonstrations last week, as a Missouri grand jury decided not to indict white police officer Darren Wilson who fatally shot unarmed 18-year-old African-American Michael Brown in August.