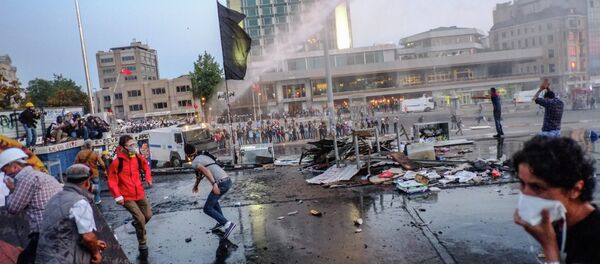 29 September 2014, 10:52 GMT
MOSCOW, December 5 (Sputnik), Ekaterina Blinova — Turkish Prime Minister Ahmet Davutoglu has stated there is a connection between gender equality and high suicide rates in developed countries.
"Why is the Gross National Product in most developed countries – I don't want to name it but in Scandinavian countries and in many other countries – at the highest level on one [hand], but the suicide rate is also at the highest level there. Why?" the Turkish PM asked, as quoted by Hurriyet Daily News. He elaborated that Scandinavian-style gender policies ruin the sexes' "complementary relationship in life."
During his speech at the women's branch of the ruling AKP (Justice and Development Party), Ahmet Davutoglu pointed to the fact that women are carrying out a "divine mission," stressing the importance of "motherhood."
"That's why, since our women are fulfilling that divine mission of keeping humanity alive…they have the right to rest before and after becoming a mother and spare time for their children. Granting this is not a favor, it is just paying a debt," the Turkish PM said.
He also blasted violence against women, saying that those who beat and humiliate women are "displaying their own weakness and dishonor."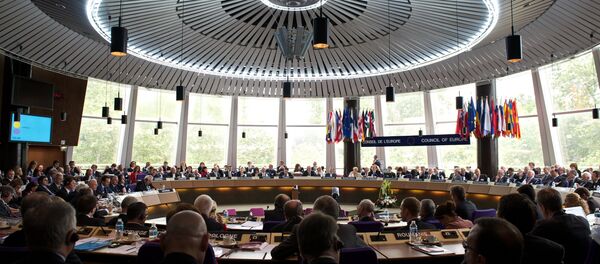 2 December 2014, 14:50 GMT
"No matter if it is among the family, even by a father against his daughter in the form of a slap [in the face] as sign of compassion, it will leave deep traces in the hearts of those children. No matter if it on the street, against a woman who is considered weak, all of this violence is a direct assault on human honor, and fighting against this assault is a mission for all of us," Ahmet Davutoglu emphasized.
It should be noted that AKP has always faced heavy criticism from womens' rights activists "for the increasingly conservative and authoritarian political culture," Hurriyet Daily News notes. The media source points out that Turkey took 120th place among 136 nations in 2013, according to the World Economic Forum's Gender Gap Index, sliding 15 spots in the ranking since 2006.
Turkish Prime Minister Ahmet Davutoglu pointed to the fact that almost 14.5 percent of AKP's deputies were women, claiming that the ruling party should raise this number to 25 percent.
"We should increase this to at least 25 percent in the shortest time. As the AK Party [AKP], we will do whatever this requires. The AK Party doesn't follow others, it drags others to follow its lead," he stressed.