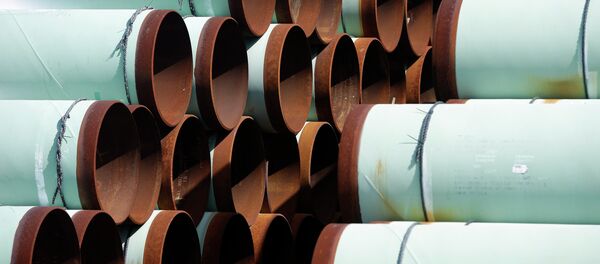 5 December 2014, 15:52 GMT
MOSCOW, December 5 (Sputnik) — The European Union said Friday that subsidiaries of Russian banks operating within the bloc will now be allowed to raise capital for over 30 days.
The latest changes will provide relief to the subsidiaries of Sberbank, VTB, Gazprombank, Vnesheconombank (VEB) and Rosselkhozbank, according to the legal text published in the EU Official Journal.
Restrictions do not apply in cases when credit institutions face the need for emergency funding, provided that they are registered in the EU and more than 50 percent of their shares are owned by the aforementioned banks. In addition, loans involving imports and exports of goods not under sanctions will not be prohibited.
The EU, along with the United States and a number of Western countries, has introduced several rounds of economic sanctions against Russia over the past few months. These restrictive measures target Russia's defense, oil and banking sectors.