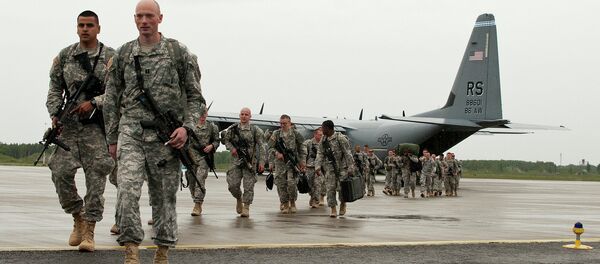 20 November 2014, 21:14 GMT
TALLINN, December 6 (Sputnik) — Estonian military has observed a number of Russian military aircraft flying over the Baltic Sea in the international airspace, the general staff of Estonia's defense forces said Saturday.
"Today, a lot of Russian Air Force planes flying to [Russia's] Kaliningrad region have been observed in the international airspace over the Baltic Sea. The group of aircraft comprised of different planes, including strategic bombers," the statement said.
The Russian side has not commented on Estonia's statement yet.
The Russian Defense Ministry has repeatedly stated that all Russian Air Force flights are conducted in accordance with the international rules on usage of the airspace over the neutral waters, and none of Russia's planes are crossing the borders of foreign states.