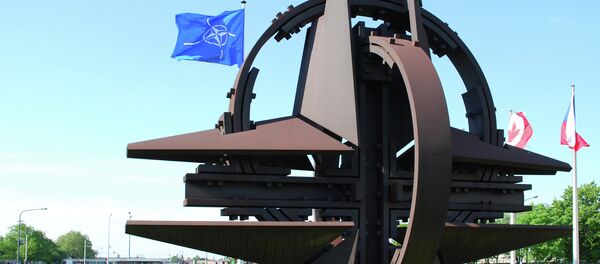 2 December 2014, 08:36 GMT
MOSCOW, December 6 (Sputnik) – Outgoing US Defense Secretary Chuck Hagel has announced that an additional 1000 US troops will stay in Afghanistan in 2015, increasing the total number to 10,800.
President Obama "has provided U.S. military commanders the flexibility to manage any temporary force shortfall that we might experience for a few months as we allow for coalition troops to arrive in theater," said Hagel at a news conference in Kabul, AP reports. However, he qualified the increase: "The president's authorization will not change our troops' missions, or the long-term timeline for our drawdown," he added.
The departing defense chief said that the additional US troops were staying because promised troop commitments from US allies intended to train and assist Afghan forces from January "have been slow to materialize," according to AP, but that the decrease in troop numbers to 5,500 by the end of 2015 is still on schedule.
Hagel was speaking at a news conference held together with Afghan President Ashraf Ghani, in which he stressed that the extra forces were not a reaction to the recent upsurge in attacks carried out by the Taliban. "It's predictable that they would do everything they could and continue to do to try to disrupt and discourage the new government of President Ghani," he told CNN, and cited the framework of an elected government and national security force as the safeguards for a functioning Afghan state.
29 November 2014, 09:00 GMT
AP reports that Hagel sounded positive notes about the country's future post-withdrawal. "They're not completely there yet, but they've come a long way and that's to the credit certainly of the United States," he said. At the height of its involvement in 2011, around 100,000 US troops were in the country, while this year the number is roughly 32,000.
A NATO force of 12,000 is planned to stay on in Afghanistan to give "training, advice and assistance" in a mission called Resolute Support, which hopes to train 350,000 Afghans to serve in the country's security forces.