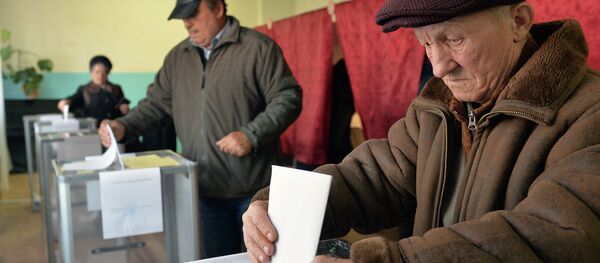 10 November 2014, 20:32 GMT
KIEV, December 6 (Sputnik) — Results of the elections held on November 2 self-proclaimed Donetsk and Luhansk People's Republics (DPR, LPR) in eastern Ukraine must be cancelled, Ukrainian President Petro Poroshenko said Saturday.
"Poroshenko highlighted that pseudo-elections held on the territories controlled by terrorists on November 2 must be cancelled, and preparation for regional elections in accordance with Ukrainian law should begin," Poroshenko's press service said.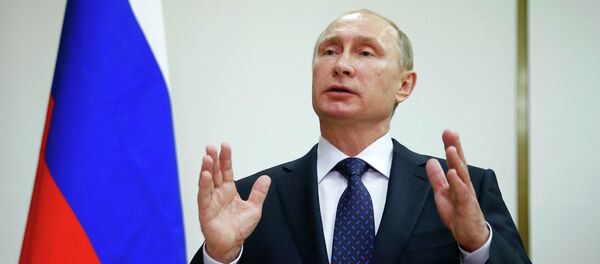 6 December 2014, 15:58 GMT
In April, residents of Luhansk and Donetsk regions in eastern Ukraine declared the establishment of people's republics, refusing to recognize the new Kiev authorities which came to power following a February coup. The republics declared their sovereignty based on the results of referendums held in May.
On November 2, the DPR and the LPR held elections for the heads of local governments and representatives of the legislative bodies, which Kiev called illegitimate.