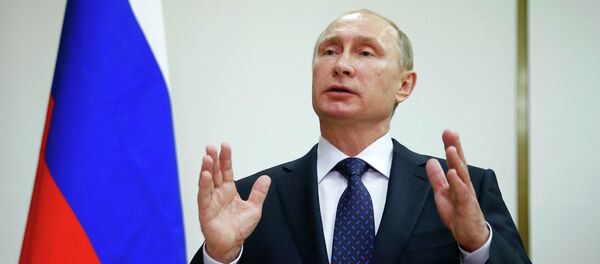 6 December 2014, 15:58 GMT
KIEV, December 7 (Sputnik) — The next meeting of the Contact Group on Ukraine will be held on December 9 in Minsk, Ukraine's National Security and Defense Council spokesman Andriy Lysenko told RIA Novosti Sunday, stressing that there is no discussion on changing the date.
"There is no discussion on changing the date. It all has been discussed and agreed on – [it's] December 9," Lysenko said.
The Contact Group on the Ukrainian crisis comprises representatives from Ukraine, the self-proclaimed Donetsk and Luhansk People's republics (DPR,LPR), Russia and the Organization for Security and Co-operation in Europe (OSCE).
"The three sides – Russia, Ukraine and the OSCE are getting ready for the talks, while the Belarusian side is ready to provide conditions required to hold the trilateral Contact Group meeting," he added.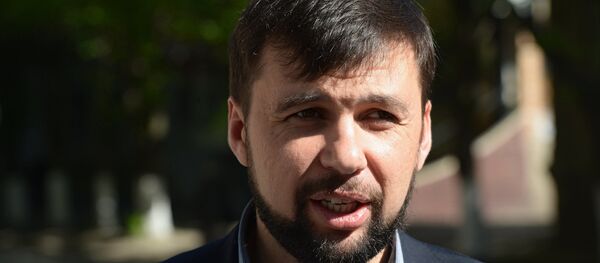 6 December 2014, 13:30 GMT
In April, Kiev forces launched a military operation against independence supporters in eastern Ukraine, who refused to recognize the legitimacy of a new government that came to power following a February coup. According to UN data, the confrontation has claimed the lives of over 4,300 people.
On September 5, the sides reached a ceasefire agreement at a Contact Group meeting in Minsk. The provisions for the ceasefire's implementation were agreed on during the next round of Minsk talks that took place on September 19. However, since then both sides have been accusing each other of violating the truce.
Last week, Ukrainian President Petro Poroshenko announced that the next meeting on the situation in eastern Ukraine will be held in Minsk on December 9. However, the DPR has suggested holding the meeting on December 12, while LPR head Igor Plotnitsky told RIA Novosti on Saturday that the final date for the talks has not been set yet.