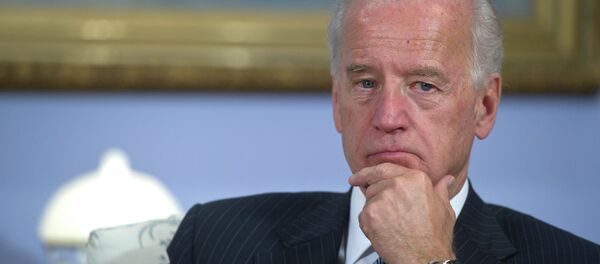 7 December 2014, 02:20 GMT
MOSCOW, December 8 (Sputnik) — Iran will offer foreign investors new oil contracts amounting to $40 billion at an international conference in London to be held in 2015, the deputy director for combined planning at the National Iranian Oil Company (NIOC) said Monday.
"More than 40 major oil industry projects and plans have been prepared in order to be introduced at the London conference, which is scheduled to be held in March, 2015," Moshtaq-Ali Gohari was quoted as saying by Iranian television network Press TV.
Gohari stated that the projects to be presented to investors in London will amount to as much as $40 billion.
According to the Press TV, the announcement was made as many foreign business delegations seeking investment opportunities had visited Iran in recent months.
Iranian officials have said that Royal Dutch Shell, British Petroleum, France's Total and Russia's Lukoil had expressed interest in investing in Iran when the sanctions imposed on Tehran over its nuclear program are eased.
The West suspects suspect Iran of developing a nuclear weapon under the guise of a civilian program. Tehran's controversial nuclear activities have triggered the imposition of several rounds of sanctions on the country. In particular, the United States, the European Union, and a number of other nations have banned domestic businesses from entering into any energy, missile, and financial agreements with Iran.
Iran's repeated claims that its nuclear program is aimed at satiating the country's increasing energy demand have not convinced the West. Talks between international mediators and Iran, which were held in November 2014 in Vienna, Austria, failed to arrive at a deal. The deadline for a comprehensive agreement with Iran on curbing its nuclear activities in exchange for a partial easing of sanctions on the country was moved to July 2015.