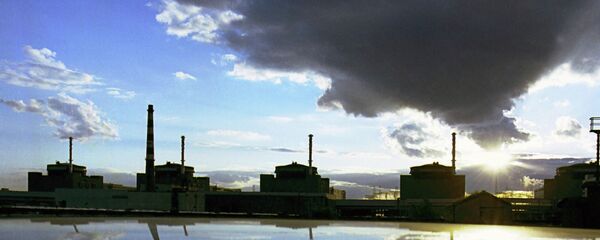 3 December 2014, 11:41 GMT
KIEV, December 9 (Sputnik) – Ukraine will commission two new blocks at its Khmelnytskyi Nuclear Power Plant in 2018, Ukrainian Prime Minister Arseniy Yatsenyuk said Tuesday.
"The government is making the decision to complete the construction of two blocks at the Khmelnytskyi station. We believe that the construction will be completed in 2018," Yatsenyuk said while unveiling the Government's Action Program.
The Khmelnytskyi NPP currently has two energy blocks in operation with a capacity of 1,000 megawatts each. The first energy block was launched in 1987, the second in 2004.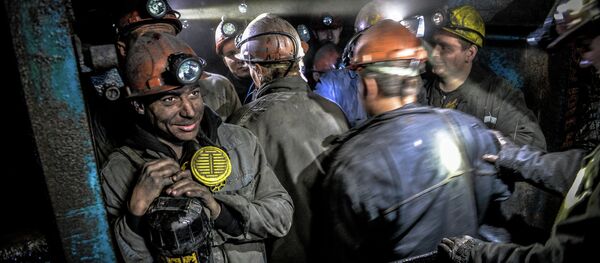 13 November 2014, 13:33 GMT
Being one of the largest energy consumers in Europe, Ukraine is heavily dependent on its nuclear power plants that provide the country with the bulk of its energy supply. All the power plants in the country are Soviet-built.
Since the start of the military conflict in the country's southeast, Ukraine has been facing significant power shortages due to the lack of fuel that comes predominantly from the coal-mining Donbas and Russia.
Ukrenergo, the Ukrainian energy authority, said earlier that the infrastructure of the country's power grid had been damaged during the hostilities, putting nuclear power plants at risk.