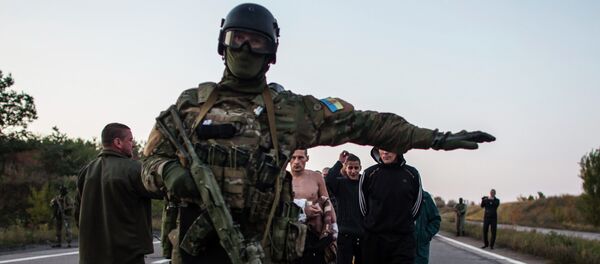 9 November 2014, 11:04 GMT
KIEV, December 10 (Sputnik) – Kiev plans to exchange prisoners with the eastern Ukrainian self-proclaimed republics of Donetsk and Luhansk by the end of 2014, National Security and Defense Council's investigative department head said Wednesday.
"The president [of Ukraine, Petro Poroshenko,] has given us the task to [release the prisoners] by December 25, or before the end of this year," Vasyl Vovk said.
"I think that we'll release a major amount of people this year," he added.
"Today, I was in contact with the Donetsk and Luhansk separatists, who are in charge of these issues, so that charges are confirmed in Minsk and that they release our people, whose number we believe to be 684," Vovk said.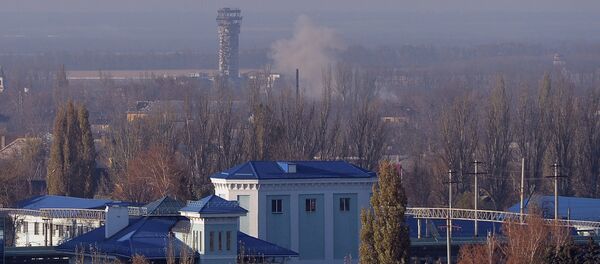 10 December 2014, 11:18 GMT
Donetsk and Luhansk have insisted that Kiev release some 500 prisoners, the investigative department head said.
"They gave us separate lists. We systemized them and there are about 500 people," Vovk said.
A prisoner exchange under the all-for-all scheme was one of the agreements reached by Kiev authorities and independence supporters during the meeting of the Contact Group on Ukrainian crisis reconciliation in Minsk.
The first prisoner exchange took place on September 14, 30 kilometers to the north of Ukraine's southeastern city Donetsk.
Since then, Ukrainian security forces and militia in the republics of Donetsk and Luhansk have conducted several prisoner swaps.