9 December 2014, 13:20 GMT
MOSCOW, December 10 (Sputnik) – The radical Islamic State group active in Iraq and Syria has up to 70,000 members according to Russia's estimates, the chief of the Russian General Staff, Gen. Valery Gerasimov, said Wednesday.
"According to our estimates, the Islamic State formations acting in Syria and Iraq comprise up to 70,000 militants of various nationalities," he said. "At present, this group becomes a key element of radical Islam in the Middle East region and tends to grow further."
In September the CIA estimated the number of militants fighting for Islamic State in Iraq and Syria at between 20,000 and 31,500.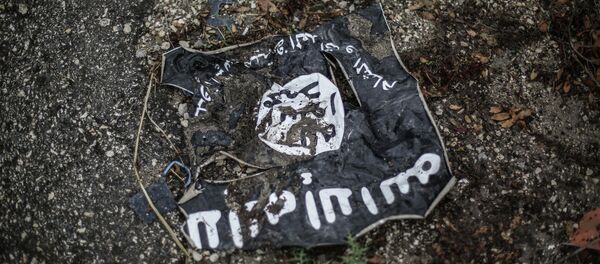 8 December 2014, 12:18 GMT
"It is worth noting that it was the United States that previously provided this group with financial and technical aid to its struggle against the Syrian government," Gerasimov said. He added that now the US is not only conducting airstrikes against the IS positions but also "statements are coming from the White House that decisive defeat of the terrorist group is only achievable through a ground operation."
The IS, otherwise known ISIS or ISIL, has been fighting against the Syrian government since 2012. In June 2014, the group began extending its attacks into northern and western Iraq and declared a caliphate on the territories under their control.
To impede the group's advance, the United States has created an international coalition of over 60 allies of Washington and is currently conducting airstrikes against the IS targets in Iraq and Syria.