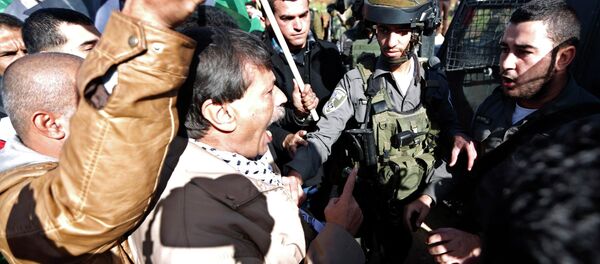 10 December 2014, 18:02 GMT
UNITED NATIONS, December 10 (Sputnik) – UN Secretary-General Ban Ki-moon on Wednesday expressed his regrets over the death of a Palestinian minister in clashes with Israeli police, and urged Israeli authorities to conduct a swift investigation into the incident.
Ban said in a statement he was "deeply saddened by the death of Palestinian Minister Ziad Abu Ein" and extended condolences to the family of Minister Abu Ein, the Palestinian people and the Government of National Consensus.
He called on the Israeli authorities to conduct a "swift and transparent investigation into the circumstances of the brutal death" of the Palestinian senior official, who headed a Palestinian committee against the separation wall and settlements.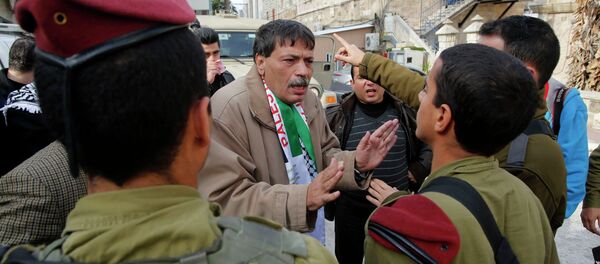 10 December 2014, 12:03 GMT
Ziad Abu Ein died after being attacked by Israeli police who were cracking down on a group of protesters near the Jewish settlement of Shilo as demonstrators tried to plant olive trees on a patch of land they feared would be shortly annexed.
With proposals in the UN Security Council to set a time limit on Israel's occupation or for an end of negotiations, the United Nation said Ban "calls on all sides to exercise maximum restraint and avoid further escalation."
In October, Palestinians worked out a draft UN Security Council resolution that defines strict time limits for Israel to end its occupation and remove settlements before November 2016.