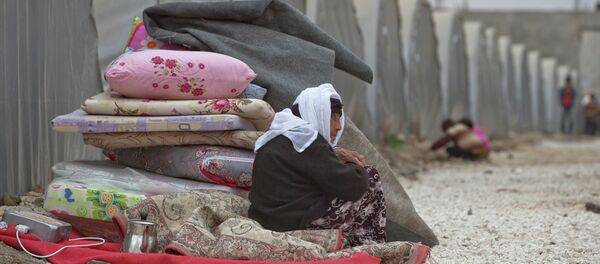 11 December 2014, 20:35 GMT
MOSCOW, December 12 (Sputnik) — The
Turkish
government should amend its new draft security bill, which expands police powers to search, detain and use firearms in a way that lacks sufficient safeguards against arbitrary use of power, the Human Rights Watch (HRW) has said in a report.
"The government's legitimate concern about violent protest should not be a blank check for police powers," senior Turkey researcher at HRW, Sinclair-Webb, was quoted as saying in the report published on the organization's website on Thursday.
"Parliament should amend the bill, so that people are protected from arbitrary state action, as well as public violence," Sinclair-Webb added.
According to the HRW report, Turkey's current law requires authorization from a prosecutor or judge prior to searching and detaining people. But the new bill, published on November 25, would bypass the authority. Senior police officers will be permitted to authorize searches either in writing or verbally, and submit search warrants to a judge within 24 hours after approval. Police will also be permitted to use firearms to prevent attacks in public places.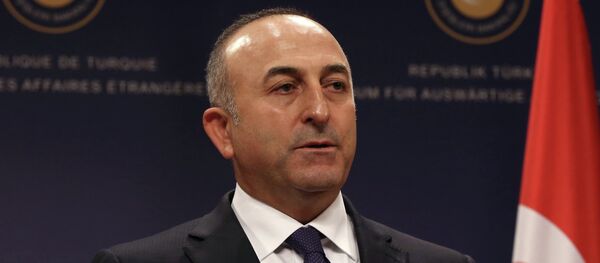 9 December 2014, 22:03 GMT
The new draft security bill does not require a written document to be issued to the searched person, as stated in the HRW report.
According to the organization, Turkey has a record of abusive policing, including violations of freedom of assembly, unjustified use of lethal force, as well as cases of torture and ill-treatment of detainees. The report expresses concern that broadening police powers would aggravate incidences of abuse of power in Turkey.
"The breadth of this power gives rise to concern that it will increase the use of deadly force in cases in which such force is disproportionate to the threat at hand and not justified under international standards," the report says.
Turkey's new security bill came after protests by Kurdish activists, held across the country in October, which left some 50 people dead. The protests demanded stronger military action from Turkey in combating Islamic State (IS) militants, trying to capture the Turkish- Syrian border town of Kobani.