MOSCOW, December 4 (Sputnik) – Two opposition parties, the Greens and the Left, have lost a suit against the German government to allow former NSA contractor Edward Snowden to come to Berlin to speak in front of a parliamentary panel, the Associated Press reports.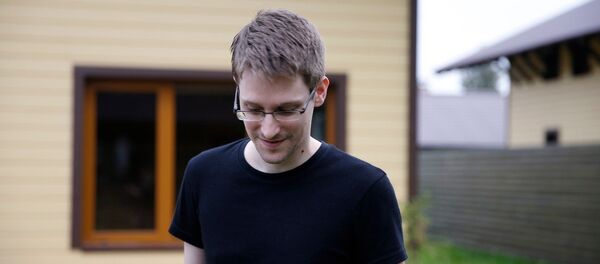 10 December 2014, 20:36 GMT
The country's Federal Constitutional Court has ruled that the suit was legally inadmissible. It suggested that several members of the opposition parties visit Russia to question the whistleblower.. The German government also said Snowden could be questioned remotely.
The opposition parties wanted to hear Snowden's testimony on the mass surveillance programs, run by the National Security Agency, in person. The whistleblower is willing to participate in the hearings, but only if he is allowed to come to Germany. However, Berlin does not want Snowden to come, arguing it would strain Germany's relations with the US, already impaired by the revelations.
"If Snowden were to be allowed to enter Germany, the clamour for him to be able to stay would be strong and resistance from the government would be likely to be met with civil unrest," the Guardian pointed out.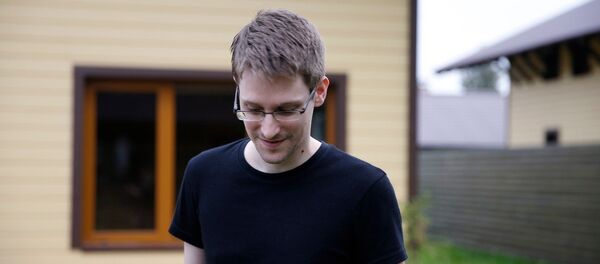 1 December 2014, 19:29 GMT
The investigation, carried out by the German parliamentary committee, was launched in March 2014. It aims to probe the extent of NSA surveillance activities with regard to German citizens, including the country's Chancellor Angela Merkel. It also aims to establish whether the German foreign intelligence agency, BND, aided the NSA.
On Thursday, Harald Range, Germany's chief federal prosecutor said that there was no evidence proving that the NSA spied on Merkel. "The document presented in public as proof of an authentic tapping of the mobile is not an authentic surveillance order by the NSA. There is no proof right now that could lead to charges that Chancellor Merkel's phone connection data was collected or her calls tapped," he stated, as quoted by the Guardian. However, Range vowed to continue the probe, launched in June.