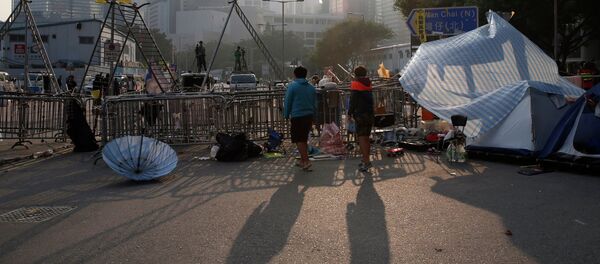 12 December 2014, 13:13 GMT
MOSCOW, December 12 (Sputnik) — Hong Kong police on Friday released all 247 activists, who were arrested the previous day during an operation to clear the main site of the ongoing pro-democracy protests, Anadolu Agency reported.
Among those released was publishing mogul Jimmy Lai, who stepped down as editor-in-chief of the Apply Daily pro-democracy newspaper after his arrest alongside one of the protests leaders, Hong Kong Federation of Students head Alex Chow, as reported by the news agency.
The police began a large-scale operation on Thursday to clear the main sit-in at Admiralty in the central business district in Hong Kong amid ongoing protests demanding that China allows full suffrage in the region's coming 2017 elections.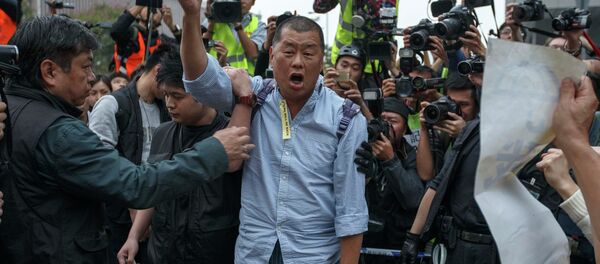 12 December 2014, 09:59 GMT
According to the newspaper, some 7,000 officers were deployed for the operation to clear the main protest site on a rotation basis. Over 900 of the protesters left the site voluntarily as the protests dwindled.
"I would not say … the movement ends with victory, but I don't think we have failed either," Chow was quoted as saying by the South China Morning Post before his arrest, adding that he expected a "second wave" of occupation in the coming months.
Hong Kong returned to Chinese rule in 1997 under a "one country, two systems" principle that granted a high degree of autonomy from Beijing. However, Beijing appointed a standing committee to vet candidates who could run for chief executive of Hong Kong in the 2017 elections. This led to the Occupy Central mass civil disobedience, which began in September, demanding open nominations in the coming elections.