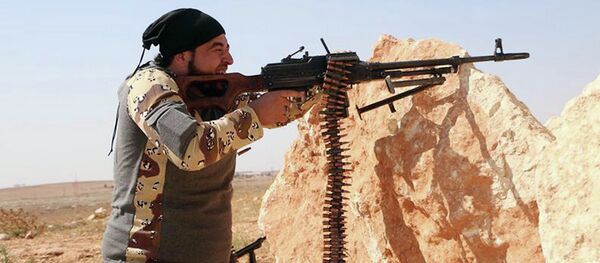 10 December 2014, 20:00 GMT
MOSCOW, December 12 (Sputnik) — In an open letter published Friday, West Virginia Senator Joe Manchin warned US President Barack Obama against sending US troops to support Syrian rebels.
"I am adamantly opposed to sending American troops into Syria to further escalate a ground war that I do not believe is in the best interest of America or the region," Manchin wrote, adding that it was time to acknowledge that the United States has been unable to establish pro-western democracy in the Middle East despite years of warfare.
"Before we commit more of the nation's blood and treasure to political reform and religious settlement in the Middle East, we must acknowledge that a decade of war, trillions of dollars of financing to be paid by future generations, and some 4,500 American lives were not sufficient to establish the pro-western representative democracy that was once envisioned," he wrote.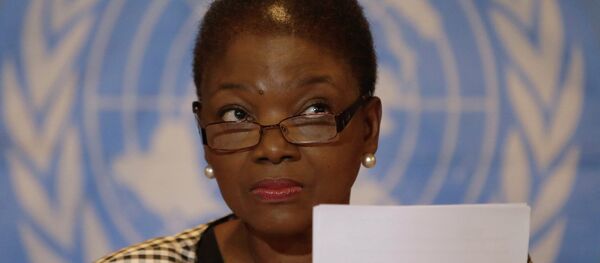 8 December 2014, 16:16 GMT
Manchin called on the president to immediately request the Congress to authorize the US fight against IS, as the American people must be given "the public debate they deserve" before the country again finds itself "in an open-ended war in the Middle East".
Since September, a US-led coalition has been carrying out airstrikes against Islamic State (IS) jihadists in Syria. The airstrikes so far have been conducted under Authorization for Use of Military Force (AUMF) resolutions passed by the Congress in the wake of the 9/11 attacks. In November, Obama announced that he would work with the Congress on a new authorization of his fight against IS.
The United States has announced a program to train and equip Syrian rebels fighting the extremist group, set to begin in 2015, but will not engage in ground battles.
On Thursday, the Congress passed a defense authorization bill for the fiscal year 2015 that will authorize funding and greater congressional oversight over the war on the Islamic State and training Syrian rebels.