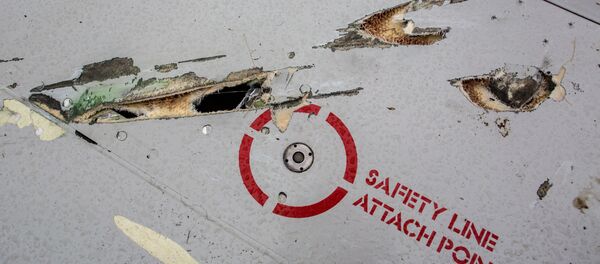 6 December 2014, 21:30 GMT
MOSCOW, December 13 (Sputnik) – Malaysian investigators will arrive in the Netherlands to take part in the reconstruction of Malaysia Airlines Boeing 777, which crashed in eastern Ukraine in July, Transport Minister Datuk Seri Liow Tiong Lai told The Star newspaper Saturday.
"We know that we are involved in the whole investigation, reconstruction of the aircraft. We'll send our personnel there to assist in the remodelling," the minister said in an interview with news outlet.
The minister did not specify when exactly the investigators would arrive in the Netherlands.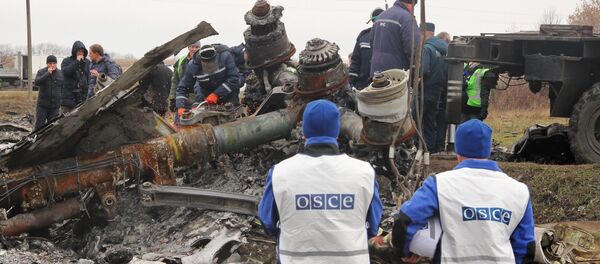 9 December 2014, 17:11 GMT
On July 17, Malaysia Airlines flight MH17 crashed in eastern Ukraine while en route from Amsterdam to Kuala Lumpur, killing all 298 people on board. A preliminary report said it most likely broke up in mid-air after a large number of high-energy objects penetrated the fuselage.
The wreckage of the downed airliner arrived in the Netherlands on Tuesday. Dutch crash investigators, who have taken charge of the investigation into the incident, hope the reconstruction will reveal what exactly brought the plane down.
Kiev has accused anti-government militias in eastern Ukraine of shooting the plane down, while local militia leaders say that they do not have weapons capable of striking a jet flying at 32,000 feet.