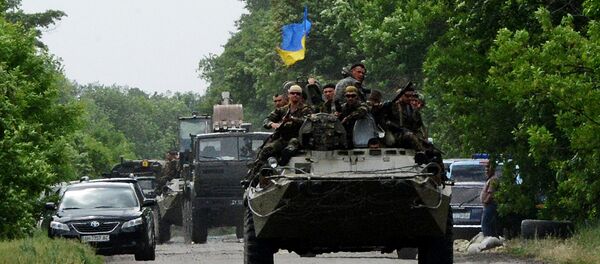 12 December 2014, 20:21 GMT
MOSCOW, December 14 (Sputnik) — The Eastern Ukrainian militia reports an increase of air activity over the territory controlled by the Ukrainian forces, according to Rossiyskaya Gazeta. The militia fighters spotted transport and attack planes, as well as strike and multipurpose helicopters.
The biggest increase of activity is reported over the airfields in Kramatorsk and Chuhuiv where military equipment is shipped from Dnepropetrovsk. In addition, the militia reports that four NATO transport planes landed in Zaporizhia airport last night, carrying cargo containers and some unspecified equipment.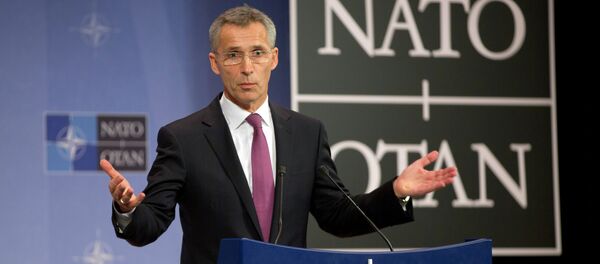 13 December 2014, 17:14 GMT
Meanwhile, Novorossia news agency reports that US C-130 Hercules transport planes are being unloaded in Zaporizhia airport. The unidentified
cargo
they delivered is being stored in shipping crates. The airport perimeter was recently reinforced by hastily erected guard towers.
The agency also reports that about 50 soldiers dressed in NATO uniforms were seen by locals in Chuhuiv, a town in Kharkiv region of Ukraine. Eyewitnesses say that soldiers were speaking Polish and tried to stop people from taking pictures of them.
On Friday the head of the Ukrainian State Aviation Administration Denis Antonyuk said that all flights to and from Dnepropetrovsk, Kharkiv and Zaporizhia were prohibited for security reasons, as requested by the Ukrainian military.
Ukrainian military representatives denied all allegations about NATO transport planes being unloaded in the recently shut down airports.