10 November 2014, 16:02 GMT
MOSCOW, December 15 (Sputnik) — On December 15, Sputnik opened a multimedia news hub in Minsk, an innovative new venture for the Belarusian media market and the wider Russian-language market.
Through its website sputnik.by, radio programming and social media, the Minsk hub will begin with producing news products in Russian, adding Belarusian in 2015.
"Sputnik's multimedia hub in Belarus is a unique supplier of news, reporting on events in Belarus and the broader international context," Andrei Kachura, the hub's director, said. "We'll cover the issues that matter most to our audience."
"We stay with our audience throughout the day. They can listen to our radio programs in the car to and from work. They can read our website on the metro, at home or in the office. Our focus from the start has been to give readers and listeners what they want in a way that best suits them."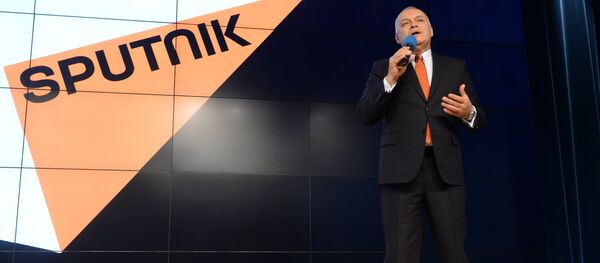 11 December 2014, 05:41 GMT
The news service will cover all the day's top stories, with its website updated three times a day. It will also feature original infographics, image galleries and streaming radio. Talks are underway with the Belarusian government on the radio coverage area. "We hope that Sputnik's programming will be available all across the country," Kachura said.
Breaking news and major stories from Sputnik hubs in other cities will also be available on sputnik.by.
Sputnik's news hub in Minsk consists entirely of local hires. "Our 20 employees are professional journalists with up to 10 years of experience working in the Belarusian and international media," Kachura said.
Sputnik is a multimedia news service with hubs in dozens of countries. It reaches audiences worldwide via its main website sputniknews.com, localized news portals in 30 languages, analog and digital radio services, mobile apps and social networks. The Sputnik News Service wire is aimed at professionals, with stories available around the clock in English, Arab, Spanish and Chinese.