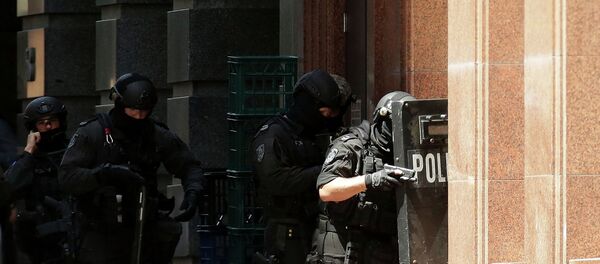 15 December 2014, 12:55 GMT
MOSCOW, December 15 (Sputnik) — Earlier in the day, several people in the Lindt café in Martin Place in Sydney, Australia, were taken hostage by a gunman but the siege is reportedly already over.
Australians, using the hashtag #illridewithyou on Twitter, are offering to accompany Muslims wearing religious attire on commuter trains or buses, with drivers ready to offer people a ride in their cars.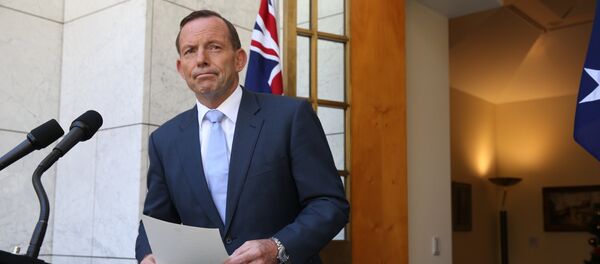 15 December 2014, 10:59 GMT
The campaign on Twitter has been launched over the fears that anti-Muslim sentiments may spread after the Arabic writing "There is no god but Allah; Muhammad is the Messenger of Allah" was seen on a black flag pressed against the window of the Lindt cafe earlier.
Several Muslim groups in the country have condemned self-proclaimed Iranian sheikh Man Haron Monis, who is allegedly responsible for the siege, in a statement describing the inscription on the flag as a "testimony of faith that has been misappropriated by misguided individuals".
CNN reported that at least two people died during the siege, but the report is yet to be officially confirmed.