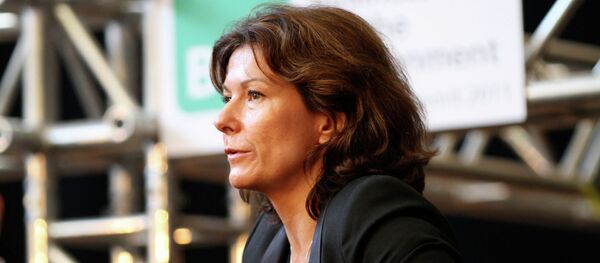 14 December 2014, 14:05 GMT
MOSCOW, December 15 (Sputnik), Ekaterina Blinova — Scientists will make every effort to save the endangered subspecies of the world's biggest northern white rhinos through artificial insemination of female species, although the chances are slim, Vladimir Krever, the WWF Russia coordinator of biodiversity conservation program told RIA Novosti.
Earlier, the San Diego Zoo reported that one of only six northern white rhinoceros remaining in the world died of old age on Sunday, December 14. The rhino, named Angalifu, was almost 44 years old and arrived in San Diego from Sudan in August 1990.
"Angalifu's death is a tremendous loss to all of us. Not only because he was well beloved here at the park but also because his death brings this wonderful species one step closer to extinction," said Randy Rieches, the San Diego Zoo Safari Park curator as cited by the Daily Mail.
Vladimir Kremer emphasized that the wild species of the northern white rhino had been exterminated long ago and only females rhinos are left in the zoos. The scientist pointed out that the sperm of Angalifu was harvested and frozen by researchers in a cryogenic laboratory. Mr. Kremer said that scientists would try to carry out artificial insemination in order to breed new animals. However, the scientist doubts that the experiment will prove successful.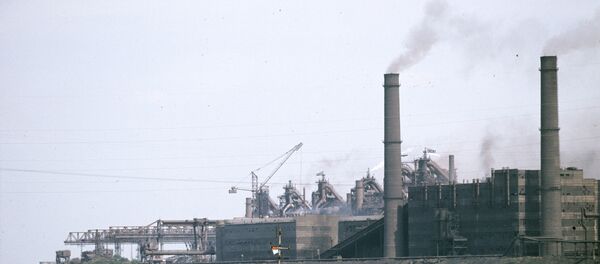 14 December 2014, 12:34 GMT
According to Mr. Kremer, scientists should focus on preserving the southern wild white rhinos, which are now extremely vulnerable to poaching. Traditional Asian medicine makes frequent use of powdered rhino horn as a cure for various illnesses, including fevers and even cancer, and to improve virility.
In total, there are five rhino species existing in their natural habitat: three of them can be found in Southern and South-Eastern Asia and the other two in Africa. All of them are currently on the verge of extinction. Well-equipped poaching gangs are exterminating these rare animals, using helicopters, night-vision equipment and veterinary drugs, making their protection a hard task for conservationists.