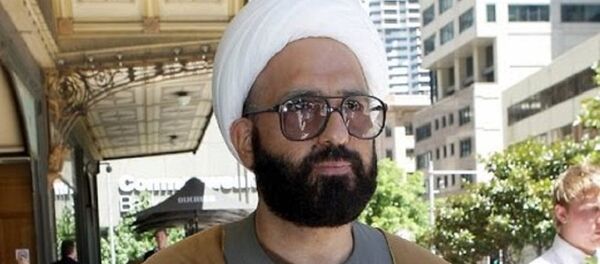 15 December 2014, 18:06 GMT
MOSCOW, December 16 (Sputnik) – Australian Prime Minister Tony Abbott joined mourners on Tuesday in laying flowers at a memorial to victims of the Sydney café siege, in which two hostages and the gunman who held 17 people captive were killed.
"I'll never forget this day as long as I live," a local coming to lay flowers, Jenny Borovina, told AP, adding that the siege will have a lasting effect on the country. "Our laid-back nature has just changed."
The Australian PM made a speech on Tuesday morning in which he sought to articulate some of the questions being posed by Australians in the wake of the siege, in which 50-year-old Man Haron Monis, a self-styled Muslim cleric with a lengthy criminal record, took staff and customers hostage in the Lindt Café in Sydney.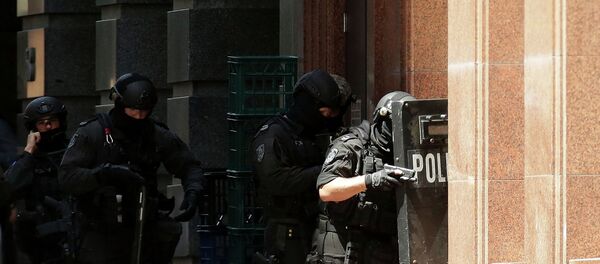 15 December 2014, 15:44 GMT
"How can someone who has had such a long and checkered history not be on the appropriate watch list? And how can someone like that be entirely at large in the community?" Abbott said, according to AP. "These are questions we need to look at carefully and calmly and methodically. That's what we'll be doing in the days and weeks ahead."
The Australian Daily Telegraph reported that florists in the area sold out of flowers and started selling foliage to people who came to the Martin Place plaza to pay their respects. "Since 7am it's been non-stop. It's been flat-out," a florist close to the makeshift memorial told the paper.
The 16-hour standoff ended after Australian police stormed the café in Sydney's financial district at 2 a.m. on Tuesday morning, amid heavy gunfire. A police spokesperson told the Sydney Morning Herald that three women and one police officer were in a stable condition in hospital after suffering gunshot wounds.