GENEVA, December 17 (Sputnik) – An agreement on the issue of Iran's disputed nuclear program would bolster global security, but unresolved issues, such as sanctions imposed on Iran and the work of the Arak reactor, stand in the way of a final deal, Russian Deputy Foreign Minister Sergei Ryabkov has announced.
"Despite the attempts of some circles in the international community to question the appropriateness of this agreement…we believe that the outcome that we currently foresee for these negotiation efforts would definitely strengthen global and regional security," Ryabkov said as he arrived in Geneva for the 11th round of Iran nuclear talks, scheduled for Wednesday.
According to the Deputy Foreign Minister, "this especially concerns the Middle East, where destabilization tendencies have yet again strengthened in recent times".
Ryabkov also expressed hope that there would be no rollback in the negotiations this time, adding, however, that an agreement might not be reached tomorrow or the day after and that many issues, such as sanctions imposed on Iran over its nuclear activity and the work of the Arak reactor, remain unresolved.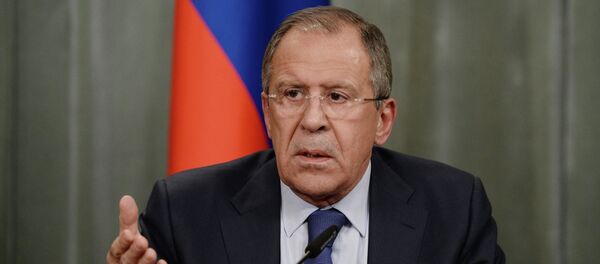 9 December 2014, 08:35 GMT
"All these questions, unfortunately, are still in the category of unresolved issues," Ryabkov said, adding that assessing which issue is a more pressing one would be harmful to the process of achieving a positive result in Iran talks.
"I do not want to single out any of them with respect to other aspects not because it is hard for us to determine what is at the center and what remains on the side, but because we have been dealing with this as a package for a long time and an internal balances between the different components of the deal are very sensitive," Ryabkov stressed.
The West has long been accusing Iran of developing nuclear weapons under the guise of a civilian nuclear program. The UN Security Council, the European Union, the United States and a number of other countries have imposed several rounds of sanctions on Iran over its nuclear activity. Tehran insists that its nuclear program is aimed purely at achieving peaceful goals.
The P5+1 group of six world powers comprising Russia, the United States, the United Kingdom, France, China and Germany joined diplomatic efforts back in 2006 in an attempt to reach a deal with the Tehran authorities assuring the peaceful nature of the Iranian nuclear program. The latest round of talks between Iran and the P5+1 group held in November in Vienna did not produce a comprehensive deal on Iran's nuclear program and the sides agreed to continue the discussions until July 2015.
A year ago, in November, 2013, it was agreed that Iran would freeze its program and halt the construction of the Arak reactor in exchange for partial lifting of the sanctions. The deadline of the agreement was later moved to November 24, 2014.