WASHINGTON, December 17 (Sputnik) – The United States is committed to continue to provide collective security to its NATO allies, the US Department of Defense (DOD) has announced amid Russia's concerns over the alliance's increased military presence in Eastern Europe.
"Current US European Command efforts through Operation Atlantic Resolve (OAR) are a demonstration of our continued commitment to the collective security of NATO," a DOD spokesperson told RIA Novosti Tuesday, adding that the United States is "transparent" in its regional efforts and goals.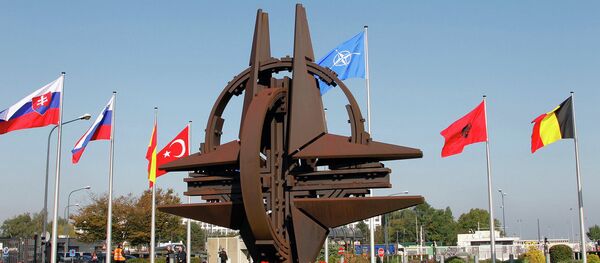 9 December 2014, 11:35 GMT
According to the spokesperson, when Operation Atlantic Resolve was launched "the United States took several immediate steps to demonstrate solidarity with our NATO allies, such as augmenting the air, ground and naval presence in the region, and enhancing previously scheduled exercises".
Earlier on Tuesday, Col. Gen. Viktor Bondarev, the Commander-in-Chief of the Russian Air Force, said that the frequency of US and NATO reconnaissance aircraft flights along the Russian borders has increased 7 times in 2014, while the number of tactical flights has doubled.
Relations between Russia and NATO members have been strained in recent months as the alliance has accused Moscow of meddling in the Ukrainian crisis, claims repeatedly denied by the Russian side. NATO has stepped up its military activities near the Russian border, including in the Black Sea and the Baltic region. Apart from the increase in the frequency of air patrolling missions over the Baltic states, the US-led alliance has sent additional warships to the Black Sea.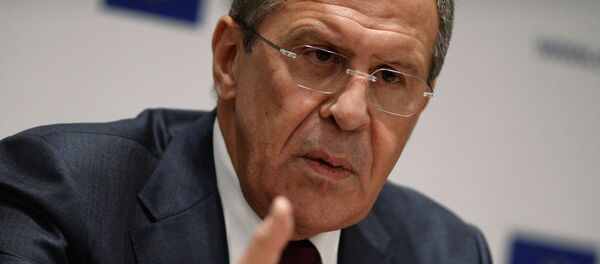 9 December 2014, 08:24 GMT
Last month, US Army spokesperson Lt. Col. Alayne Conway told Sputnik that the deployment of additional US military equipment, including tanks, to Europe is in line with Operation Atlantic Resolve.
OAR, which will continue through 2015, comprises all US efforts to support their NATO allies and partners in Europe.