WASHINGTON, December 17 (Sputnik) – The proposed placement of ballistic missile interceptors on the US East Coast has the advantage of providing more time and distance to shoot down an enemy missile, but still has a lot of shortfalls and needs to be tested further, missile experts have told Sputnik.
"The argument for East Coast sites is that it opens up the battle space, meaning it provides more time and distance during which you might be able to down an enemy missile," senior fellow at the Center for Arms Control and Non-Proliferation Phillip Coyle explained in an interview with Sputnik Tuesday.
The US Missile Defense Agency (MDA) is currently conducting a study mandated by Congress to identify potential East Coast ballistic missile defense sites. The East Coast sites would be part of a layered monitoring and defense system which already includes 26 interceptors located in Alaska and four in California, with plans to add 14 interceptors by 2017.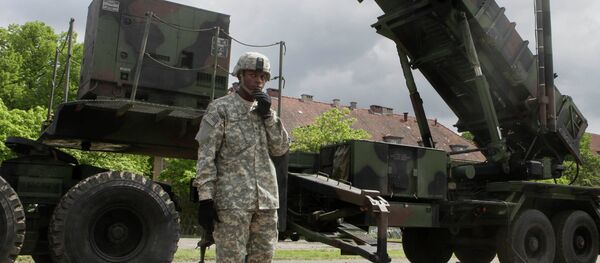 15 December 2014, 23:26 GMT
Coyle said MDA has advocated a "shoot-look-shoot strategy", when a missile is identified, fired upon, and in case it is not destroyed, the interceptors would fire again to increase the chances of a kill.
"The firing doctrine is that you would have to shoot more than one interceptor at each incoming missile in order to have a reasonable chance of success," Coyle said, critiquing in-flight interceptor performance.
Riki Ellison, the chairman of the Missile Defense Advocacy Alliance, told Sputnik Tuesday that missile interceptors need to be tested and perfected first, before any East Coast defense sites are established.
"The number one priority is to make these systems work the best they can," Ellison said, stressing that there are still things that need to be fixed, such as radar and censor capabilities, to make the system reliable.
"The Missile Defense Agency has to fix the system first or make it better," the expert emphasized, adding that after several years without tests, US missile defense needs more tests to "evolve the system and demonstrate its ability".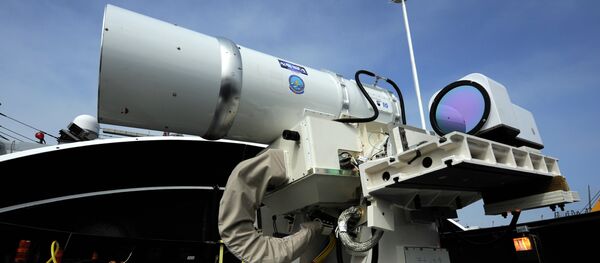 15 December 2014, 18:56 GMT
According to both Ellison and Coyle, the US missile defense system would be able to destroy only a limited number of incoming ballistic missiles (one or two) and is aimed primarily at addressing the potential threat of attacks from North Korea or Iran.
Coyle pointed out that the system could be used against an accidental launch of a ballistic missile by China or Russia as well.
The 2015 National Defense Authorization Act passed by the US Congress late last week does not authorize funding for the actual planning and design of East Coast missile defense sites.
The Pentagon has said they do not require the East Coast sites, but Congress asked MDA to study possible missile defense location sites last year. According to MDA, the study is set to be completed by the end of 2015.