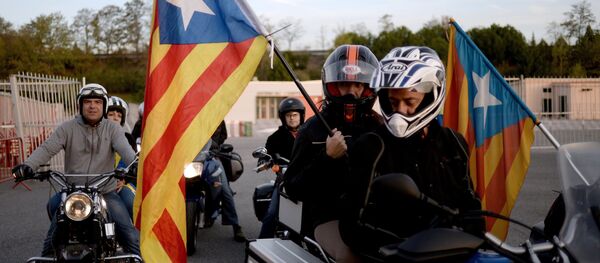 6 October 2014, 09:02 GMT
MOSCOW, December 17 (Sputnik) —
The ruble's sudden depreciation in the past two days has caused global spillovers, reaching Hong Kong, where Russian corporate bonds lost some of their value.
The renminbi-denominated Dim Sum bonds hit a 15-month low as a result of Russia's financial turmoil as bonds issues by Russian banks including Gazprombank and VTB Group slid 1.65% in December, according to Bank of America Merril Lynch's Dim Sum Index. 
From the beginning of this year, Russian Dim Sum debt depreciated by 2%, while the other 22 nations participating in the Dim Sum scheme saw an increase their bonds' value.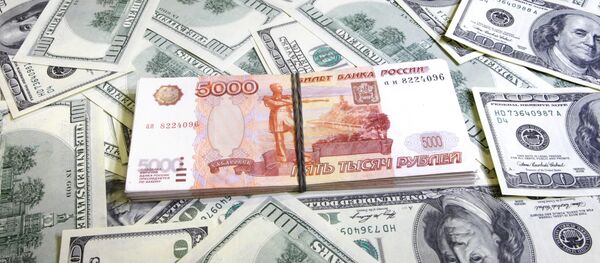 16 December 2014, 17:08 GMT
"Oil is the spark for the big correction in credit markets and Dim Sum bonds are no exception," Steve Wang of Hong Kong-based BOCI Securities Ltd.
told Bloomberg
"There's no quick solution for the Russian crisis."
Gazprombank's 1 bln renminbi ($161 mln) stock of 4.25% January 2017 Dim Sum bonds depreciated to 89.4% on December 16. Yields rose 9.9% compared to late November. These bonds depreciated by 2.8% in December and 7.1% this year.
VTB Group's 2 bln renminbi stock of 4.5% October 2015 bonds fell by 2.8% to 95.9% of their initial value. Yields rose to a record 9.5%.
Dim Sum bonds are renminbi-denominated debt equities issued outside of mainland China. These bonds are traded mainly in Hong Kong and are popular among international companies seeking renminbi-denominated assets.