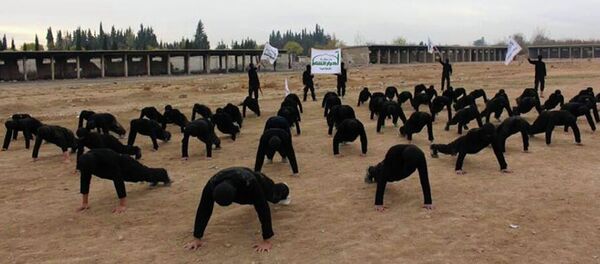 16 December 2014, 12:56 GMT
MOSCOW, December 17 (Sputnik) — A top official from the
Islamic State
(IS) terrorist group, who served as "education minister" in Iraq's IS-controlled city of Mosul, has been allegedly killed in the ongoing armed conflict, German media reported.
According to information obtained by Germany's Sueddeutsche Zeitung, NDR and WDR, Reda Seyam was killed in early December in clashes south of Mosul, an IS stronghold and the second-largest city in Iraq that was overrun by jihadists back in June.
Seyam, a German of Egyptian descent, went under the alias of Dhul Qaranain, a figure from the Quran, whose name literally means "the possessor of two horns." According to media, he was a high-ranking IS official and was the group's education minister in the seized northern territories.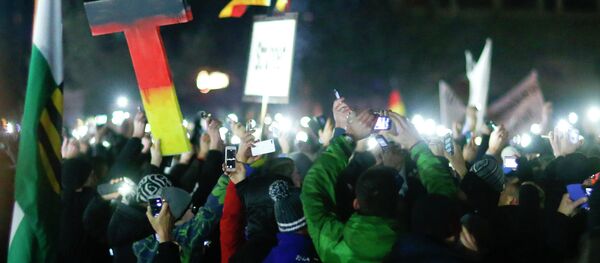 15 December 2014, 10:07 GMT
Seyam reportedly amended the curriculum for
Mosul
schools and the local university, banning them from teaching music, art, geography and social studies.
Over the past decade, Seyam reportedly fought alongside Islamists in several different wars and was suspected to have masterminded the 2002 Bali bombings in Indonesia, which killed more than 200 people.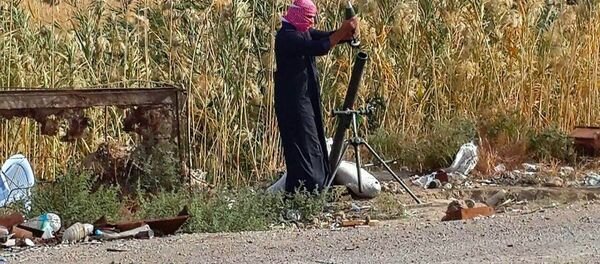 30 November 2014, 05:49 GMT
IS, which has been fighting the Syrian government since 2012 and has since extended its attacks to Iraq, is well-financed and draws fighters from many regions, including Europe.
According to Hans-Georg Maassen, the head of Germany's domestic security agency, at least 60 German citizens have died while fighting for the IS. Some 550 Germans have recently been fighting in Iraq and Syria, and more than 180 are believed to have returned to Germany.