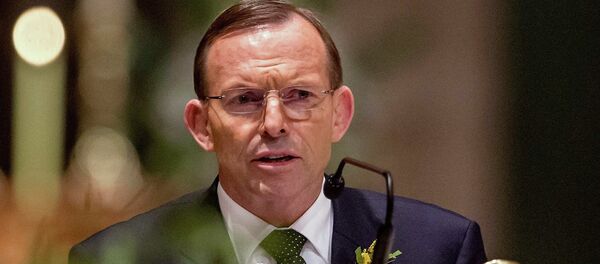 10 December 2014, 08:10 GMT
MOSCOW, December 17 (Sputnik) — Former head of Australia's Health Services Union (HSU) Craig Thomson escaped a prison term, and was instead fined $25,000 for stealing about $5,000 of the union's funds, The Australian reported Wednesday.
The Victorian County Court found Thomson guilty of embezzling funds of the health workers' association to pay his personal expenses, the newspaper said. However, the court decided that imprisonment would be an inappropriate punishment for the crime.
Prosecutor Lesley Taylor argued that a prison term would have been a fair punishment for Thomson's offense, citing cases when the Court of Appeal imprisoned people for similar crimes.
The court session that ended Wednesday was an appeal hearing. In March, Thomson was convicted of both theft and fraud and sentenced to three months in prison and a nine months suspended sentence. However, he was released on bail.
Earlier in the week, the court also dropped fraud charges against the former official.
Apart from the $25,000 fine, Thomson will have to pay $5,650 in compensation to the HSU within three months. The politician claimed that he is not guilty.
Thomson was the HSU national secretary from 2002 to 2007. In 2007 he was elected to Australia's House of Representatives. In 2013, the politician left parliament after losing in elections.