MOSCOW, December 18 (Sputnik) — The United Nations Children's Fund (UNICEF) called on the international community to donate over $900 million to assist children affected by the Syrian armed conflict on Thursday.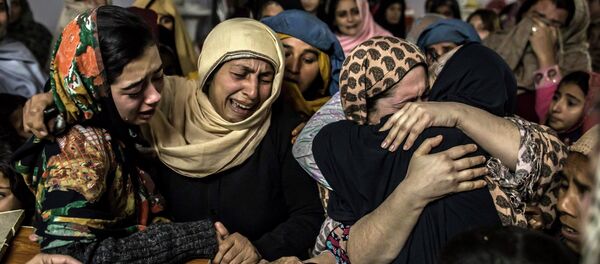 17 December 2014, 04:30 GMT
"These commitments — costed at $903 million — represent the bare minimum the children affected by this conflict can expect of UNICEF and of the international community as a whole," UNICEF said on its website.
"We call on our supporters around the world to help us make these commitments a reality," the fund's Regional Director for the Middle East and North Africa, Maria Calivis, said.
The requested money is aimed at providing basic amenities such as water, sanitation, vaccines, education and health care, according to the UNICEF regional director.
Calivis stressed that 7 million Syrian children displaced is "the biggest threat to children of recent times" in 2014 and the figure is estimated to reach nearly 9 million next year.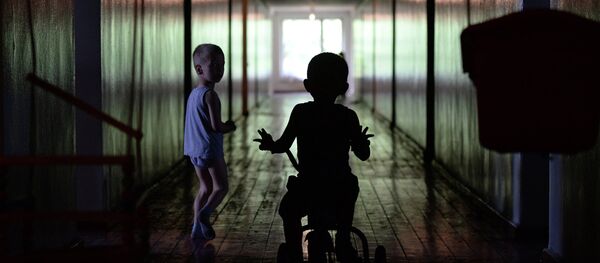 11 December 2014, 19:28 GMT
On December 8, the United Nations High Commissioner for Refugees (UNHCR) appealed to the international community for $7.2 billion to help nearly 18 million victims of the Syrian crisis that began with peaceful protests in 2011 and descended into civil war between government forces, rebels and jihadists.
Earlier this month, UNICEF named 2014 a devastating year for children, with 230 million living in conflict-torn areas, 15 million of whom are caught up in ongoing conflicts. Meanwhile, Valerie Amos, the UN Under-Secretary-General for Humanitarian Affairs told the Security Council earlier this week that the Islamic State (IS) has been training hundreds of children as young as five years old in Al-Raqqah, Syria.