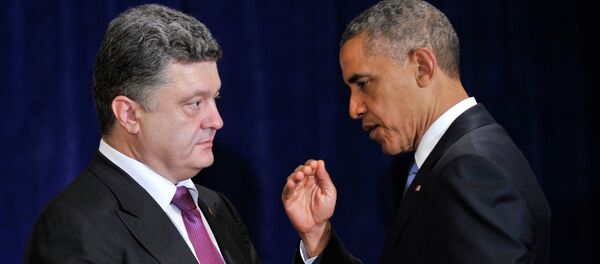 18 December 2014, 20:08 GMT
WASHINGTON, December 18 (Sputnik) — Washington does not anticipate new
sanctions
against
Russia
, and is ready to lift those already imposed, if Moscow implements the Minsk protocols,
US
President
Barack Obama
stated Thursday.
"At this time, the Administration does not intend to impose sanctions under this law [the Ukraine Freedom Support Act], but the Act gives the Administration additional authorities that could be utilized, if circumstances warranted," Obama's statement reads.
"We remain prepared to roll back sanctions should Russia take the necessary steps," the president added, describing the steps as ending "occupation and attempted annexation" of Crimea, ceasing support of independence supporters in eastern Ukraine and implementing Minsk agreements.
In his statement, the US President stressed that signing this legislation does not signal a change in the Administration's sanctions policy.
"My Administration will continue to work closely with allies and partners in Europe and internationally to respond to developments in Ukraine and will continue to review and calibrate our sanctions to respond to Russia's actions," Obama stated.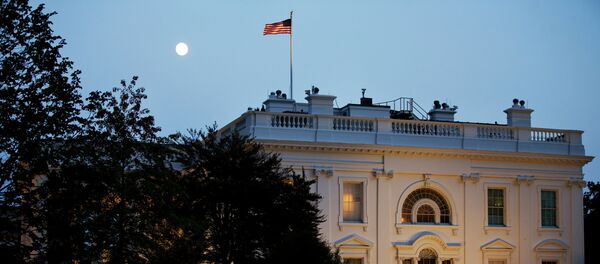 18 December 2014, 01:38 GMT
The US president also underlined that the administration is aiming at the diplomatic solution of the ongoing conflict in Ukraine, and calls on Moscow to implement the Minsk agreements.
The Ukraine Freedom Support Act was passed in both chambers of US Congress last week and signed Thursday by Obama.
The bill authorizes the provision of lethal assistance and aid in energy and defense sectors, as well as civil society to the Ukrainian government and the imposing of a new round of economic sanctions against Russia.
The United States, the European Union and a number of other countries have already introduced several rounds of sanctions against Russia, targeting its banking, energy and defense sectors, over Moscow's alleged involvement in the Ukrainian crisis. Russia, however, has repeatedly denied the allegations.